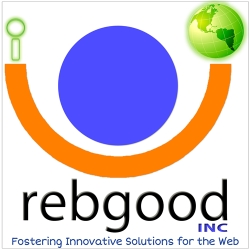 Nashville, TN, January 20, 2013 --(
PR.com
)-- RebGood Inc. has announced their solution partnership with Nimble. Nimble is a Social Business Platform that combines relationship management and social engagement into an affordable web-based solution. It integrates LinkedIn, Facebook, Twitter, Google, email contacts and conversations into one seamless, intuitive environment, empowering small businesses in today's socially connected world to attract and retain the right customers.
Created by Jon Ferrara, the founder of GoldMine, a pioneering SFA/CRM product, Nimble is the only solution on the market that integrates the "4 Cs" -- contacts, calendar, communications and collaboration -- to enable professionals to effectively manage the way they see, hear and connect with their company's most important asset: their business contacts.
"The problem today is our contacts and our communications are in too many places," said Jon Ferrara, CEO of Nimble. "Between IM, text messaging, LinkedIn, Facebook, Twitter, Skype and email, we can't keep track of it all. Trying to manage all of this in eight different tabs on your browser isn't the solution. We created Nimble to solve our own needs and we're bringing it to the world to help small businesses solve theirs."
Wes Goodwin, President of RebGood Inc. states, "We are pleased to announce this new solution partnership with Nimble. We are excited to offer our clients Nimble which unifies email, calendar and social channels in one application. This will allow our clients to easily see all of the communications made with their contacts no matter where the conversations took place."
Nimble is the next evolution in relationship management – a social relationship manager that makes it fun and easy to nurture personal and business relationships.
About RebGood Inc.
At RebGood Inc., our goal is to successfully help clients with online presence management by leveraging our technical savviness and entrepreneurial spirit so clients can have a key impact on the web. As an Internet marketing company, RebGood can develop a program for your organization that will examine your customers and opportunities to maximize your efficacy in Internet marketing, social media prowess, and content along with web analytics and reporting. For more information, please visit our website at
rebgoodinc.com
or call us at +1-615-953-4805. You can also join us socially: Twitter @rebgoodinc, Facebook facebook.com/rebgoodinc or LinkedIn linkedin.com/company/rebgood-inc-.
About Nimble
Nimble was founded in 2009 to help small businesses transform their communities into business opportunities. Nimble opens a new channel for businesses to engage customers in two-way dialogue, leveraging the power of traditional CRM and social media with its web-based social business platform. Located in Santa Monica, Nimble is in the heart of the Southern California tech community. Please join the conversation on Nimble's Facebook page at www.facebook.com/nimble, LinkedIn and on Twitter @nimble.