Wildcat Discovery Technologies and 3M to Work Together on New Battery Materials Project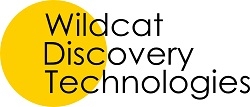 San Diego, CA, January 23, 2013 --(
PR.com
)-- Wildcat Discovery Technologies, a technology company that uses proprietary high throughput methods to rapidly develop new battery materials, announced today that it has started work on a new battery materials research contract with 3M, a global leader in bringing innovative new technologies to market. Wildcat will work with 3M's scientific team to develop and optimize 3M's next generation battery materials.
Commenting on the contract, Mark Gresser, CEO of Wildcat, said: "We are honored to work with 3M's world class battery research team. Rapid battery materials development is a Wildcat core competency, and we're excited to demonstrate the value of our discovery method with this important new customer."
Chris Milker, Business Manager at 3M, added, "The time and resources required to test and evaluate new battery materials has a huge impact on the product development cycle. Working with Wildcat has the potential to accelerate the process considerably. We look forward to complementing the 3M team with Wildcat's unique capabilities."
About Wildcat Discovery Technologies
Recently named one of the "50 Most Innovative Companies" by Technology Review magazine, Wildcat Discovery Technologies offers partners and clients a powerful discovery engine for new materials. Wildcat's experienced team of scientists uses proprietary high-throughput tools to rapidly develop and optimize breakthrough materials for battery applications. In addition, the company performs collaborative work for corporate partners throughout the global supply chain.
www.wildcatdiscovery.com
About 3M
3M captures the spark of new ideas and transforms them into thousands of ingenious products. Our culture of creative collaboration inspires a never-ending stream of powerful technologies that make life better. 3M is the innovation company that never stops inventing. With $30 billion in sales, 3M employs 84,000 people worldwide and has operations in more than 65 countries. For more information, visit www.3M.com or follow @3MNews on Twitter.
3M is a trademark of 3M Company. 3M has a number of product solutions and a broad-based technology portfolio targeting lithium ion batteries including anode powders, cathode powders and electrolyte additives. For more information visit www.3M.com/batterymaterials.
Contact
Wildcat Discovery Technologies
Jon Jacobs
(858) 550-1980
www.wildcatdiscovery.com
At 3M: Colleen Harris, 651-733-1566

Contact