TransGuardian Shipping Integrates with QuickBooks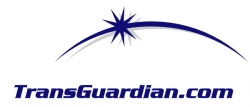 Los Angeles, CA, February 12, 2013 --(
PR.com
)--
TransGuardian's
multi-carrier insured shipping software now integrates with Intuit's QuickBooks, seamlessly interfacing shipping and inventory management.
This service saves labor and provides greater accountability to users' clients. Invoices, with all shipping data included as line items, are ready to pack each parcel at the same time as printing the label. This solution makes it easy to turn shipping costs into a profit center (optional). And, of course, TransGuardian's competitive pricing saves users 30-50% over any other method.
How it works: the user simply makes invoices in QuickBooks, designating the desired method of shipping. From TransGuardian's desktop application, TransLink, the user then clicks a button to pull one invoice – or all available invoices by date range.
Once all orders are displayed, the user can select one, more or all orders for single or batch processing. The user can then click "Quote" – which runs prices for all selected invoices – or "Buy" – which generates all the labels in rapid sequence.
If rate-shopping is desired, the user may run a multi-quote for each invoice and then choose and buy the label that provides the best price and service combination.
Error management is easy – if any invoices contain errors – like undeliverable addresses or incompatible service and carrier combinations – the software highlights the errors, but continues to produce the rest of the batch at high speed. The highlighted records with errors then may be easily corrected and re-run.
When labels are purchased, the program writes back the desired data to each invoice as line items, which optionally include:
· Tracking number
· Price of shipping & insurance (with an added percentage if the shipper desires to mark up these charges)
· Date of shipment, and
· A verbal description of the shipping method, e.g. "UPS Next Day Air with Signature Confirmation."
"Our software is a shipping brain," said Madlene Moseley, Vice President of TransGuardian, "that makes it effortlessly easy for anyone to ship and save."
Contact
TransGuardian, Inc.
James Moseley
877-570-7447
www.transguardian.com
550 S Hill St Ste 103
Los Angeles CA 90013

Contact