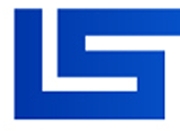 Round Rock, TX, February 12, 2013 --(
PR.com
)-- Jacaruso Enterprises Introduces a Revolutionary way to generate actionable Sales leads from social channels with release of LeadSweetener.com.
What is LeadSweetener?
Lead Sweetener is a Lead Generation tool. LeadSweetener takes keywords created by you and searches Twitter for people that are discussing the topic(s). It then takes that Twitter user name and converts it to a real persons name if possible. Finally it looks up and provides the email, telephone number and physical address for that contact, as well as some added social channel information for the prospect.
Summary
LeadSweetener is designed to find people talking about your product or your services in the last 24 hours. Not only does the product find the people who are interested, it mines the many sources of information already present on the web, and pulls them together in one easy to use summary control panel. And if your campaign, lead management or CRM system accepted CSV file imports, transfer those leads directly into the systems you already have and are used to manage the campaigns.
You may try it for Free at
www.leadsweetener.com
For additional information contact:
Toni Jacaruso President and CEO of Enterprises Inc.
Toni@jacaruso.com
521 – 248 -1500
About Jacaruso Enterprises
The company Jacaruso Enterprises, got it's start over 6 years ago with a focus on the hospitality industry backed by over 25 years of direct experience in sales and marketing in the hospitality industry.
Recently they have expanded with a new social media division based on cutting edge technology that can help your business regardless of your focus: LeadSweetener.com
We will transform your business utilizing the latest trends in technology, social media, sales training and professional consulting from our experienced, high-energy team.
Under the expert guidance of our experienced trainers and specialists we will increase revenue and market share, improve your sales staff's performance and effectively market your products to the right markets.
Let us help you make this your most profitable year in business.
Toni Jacaruso, CEO and President of Jacaruso Enterprises says, "We created LeadSweetener to assist our clients that do not have the human capital to invest in social markets 24/7. And to help eliminate the need to hire third party consultants who may or may not understand your customer base."
Marketing /Press Contact: Toni Jacaruso
Jacaruso Enterprises Inc.
2255 Shark Loop
Round Rock, TX 78664
512-248-1500
http://www.leadsweetener.com