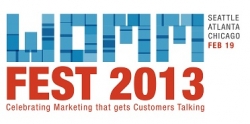 Seattle, WA, February 13, 2013 --(
PR.com
)-- Storytellers Campfire Radio Show; World Literacy and Education Program have reached its welcoming campfire into fifty-one countries and eighteen provinces around the globe. The show features authors, writers, musicians and professionals in the literary world, all lending their voice on the program with informative, educational and entertaining shows.
"Many of our Guests are Writers, Poets, Musicians and Self-Published Author's, who are on a steady incline in today's literary world. Self-publishing allows new writers to break into the market and helps them grow while expanding their readership faster than traditional publishing methods; however, there is a great need to assist Author's to market their own work. The Word Of Mouth Marketing Association (WOMMA) is making a serious impact in the marketing industry and can provide successful, proven approaches to making your product or in this case, your book successful. So we wanted to provide the information on a powerful marketing tool for the serious Authors who want to learn how to successfully market their work. We also have many publishers, literary agents and publicist who supports our program and this would be useful for their own marketing strategies for the Author's they represent. We want to lend our support to WOMMA in their efforts in this very timely event," commented Storytellers Campfire Program Director, Lady Selah SuJuris.
The Word of Mouth Marketing Association announces a coast-to-coast event that celebrates the social media marketing that gets customers talking. Storytellers Campfire will feature a Preview of the WOMM Fest Event this Friday, February 15, 2013 at 11:00 AM Pacific Time with Rod Brooks Vice President of PEMCO; a WOMMA Member and contributor to the coast to coast conference. The Live Show will air on iTunes and Blog Talk Radio, the world's largest online talk radio network.
WOMMA is the leader in ethical word of mouth marketing, professional development opportunities, and knowledge sharing with top industry marketers. WOMMA's membership is made up of the most innovative companies like, Google, Facebook, Proctor and Gamble, McDonald's, Hershey's, Intel and others all committed to progressing the word of mouth marketing industry through advocacy, education, and ethics.
At the WOMM Fest 2013 on Feb. 19 at 11:00 AM, marketers in Atlanta, Chicago and Seattle will be joined by Grammy winning superstars Kristain Bush Vocalist from Sugarland, C.C. Chapman content marketing expert and Hugh MacLeod as they discover and discuss inspirational ideas that will get customers involved and discussing, social media and marketing tactics for success in 2013. This coast to coast event will be featured live to all three anchor cities and smaller simultaneous events will be all across the country.
Join us at Storytellers Campfire's Radio Show Friday, February 15, at 11:00 AM Pacific Time, for more information on the National Word of Mouth Marketing Day and the WOMM Fest 2013 Conference. To learn more about the upcoming show visit online at
www.storytellerscampfire.org
and to hear the Live Show visit
www.blogtalkradio.com/storytellers-campfire
You will be able to access the show through iTunes, phone, or web. The archived show will be available within one hour after the Live broadcast at Storytellers Campfire Blog Talk site.
Rachel Ramos
Press Writer