Amazing Women's Expo Will Support Ryan House, a Local Charity in Phoenix, AZ., with 50% of Ticket Sales
The Amazing inaugural, grab-your-girlfriends event makes its debut August 17-18, 2013 at the Phoenix Convention Center in Phoenix, Arizona. Event features: Celebrities, TV Personalities, Fashion Shows, Book Signings, Giveaways and Retail Therapy.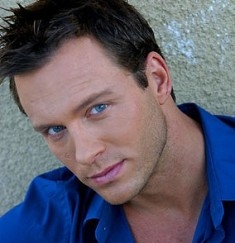 Phoenix, AZ, February 19, 2013 --(
PR.com
)-- Days of Our Lives star, Brady Black, played by Eric Martsolf and Twilight star Seth Clearwater, played by Booboo Stewart and one of the Bachelorettes, Monica Spannbauer from season 16 of The Bachelor, will host autographs, photos and meet & greets both days for a limited time during the show.
TV Personalities, Catherine Anaya and Nadine Bubeck will deliver inspiring Keynote Speeches. Catherine Anaya, three-time Emmy Award winning television news anchor for CBS 5 in Phoenix, is founder of Sisterhood of Super Women, an organization dedicated to helping charities while supporting local businesses. Nadine Bubeck, a blushing new bride, is the traffic anchor for CBS 5 and founder of NadineOnTheScene.com, a unique website from interviews with influential A-listers to All Things Lifestyle, from her own perspective.
Keynote Speakers, Miss Arizona 2012 – Erika Frantzve, Janice Hurley-Trailor, Debbie Allen CSP and Jennifer Maggiore will offer empowering, inspiring and up-lifting messages to women, while showcasing their businesses – or charities – and offering book signings from their individual exhibit pavilions. Monica Spannbauer is sponsored by Janice Hurley-Trailor.
"Arizona's Amazing Women's Expo is a weekend of retail therapy, luxurious pampering and exploring your own passion in a boutique style atmosphere," said Kathy Hulin, Executive Director of Amazing Women's Expos. "We are proud to offer our Arizona Women's Expo and help local charities. Phoenix is a city of great supporters."
Arizona's Amazing Women's Expo show hours are 10AM-5PM both, Saturday & Sunday. Admission is only $10 and includes fashion shows, wine tastings, facials, spa, makeovers and other great services; best of all every attendee will have the honor of knowing 50% of their admission ticket purchase will benefit Ryan House, a nonprofit organization in Phoenix that provides respite and end-of-life care in a home-like setting for children with life-threatening conditions. This Arizona women's expo is sure to be the most talked about women's event of the year.
The Phoenix Convention Center is located at 100 N. 3rd St, Phoenix, AZ. 85004. For a list of celebrities, an event schedule and more information, please visit AmazingWomensExpo.com or our Facebook and Twitter, profiles. Exhibitors interested in showcasing their business to thousands of women with the power to purchase should contact show management for booth availability at 1-877-659-6633.
About Amazing Women's Expos
Our Women's Expos benefit local charities and plan to expand to Texas, Utah, Colorado, Georgia and Florida.
Contact
Amazing Women's Expo
Kathy Hulin
877-659-6633
www.amazingwomensexpo.com

Contact