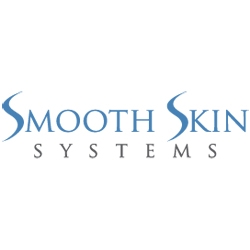 Palm Beach, FL, March 02, 2013 --(
PR.com
)--
Paraben-free anti-aging products manufactured by Smooth Skin Systems
will be introduced at the 3rd annual POWER symposium in Las Vegas, Nevada, from March 4 through March 6, 2013.
The POWER Symposium is a professional forum for medical practitioners and health care retailers to learn about advances in treatment and rehabilitative methods and new products and services, enhance their holistic medicine skills, and exchange ideas with other industry participants. Topics covered include surgery, reconstruction techniques, post-mastectomy apparel, patient counseling, and health care marketing.
At the symposium, Smooth Skin Systems products will be showcased at an exhibit sponsored by Beach Organics Skin Care, a manufacturer of organic bath and body products. Smooth Skin Systems manufactures safe, non-toxic, paraben free products with the purpose of limiting women's exposure to chemicals in personal care and cosmetic products that are associated with breast cancer and other women's health issues.
"We are enthusiastic about this opportunity to introduce our safe skin care brands to a part of the medical community that is focused on breast cancer and other women's health concerns," said Gary Myers, president of Palm Beach, Fla., based Smooth Skin Systems. "Too many anti-aging products are formulated with parabens and other risky ingredients; we provide highly effective skin care alternatives that are safe to use."
Smooth Skin Systems manufactures and markets skin creams, wrinkle reducers, moisturizers, and other paraben-free anti-aging skin care products that are formulated to contain no sulfates, phthalates, talc, gluten, artificial fragrance, or other harmful ingredients. The company performs no animal testing on any products or ingredients.