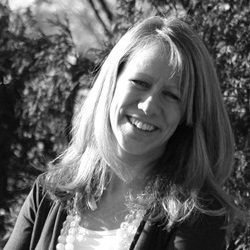 Barrington, IL, March 05, 2013 --(
PR.com
)-- A local real estate firm has announced a buy out and expansion to better serve their growing client base. The Prudential office in downtown Barrington is now Prudential Visions Realty (www.besthomebrokers.com). Broker/Owner Jen Ortman has broken her office off from the Prudential American Heritage office in Elk Grove and is excited about what lies ahead. "This buy out will allow Prudential Visions to continue to grow in offices and agents and provide better services to our clients. We could not be more thrilled about this new opportunity," Ortman said.
Ortman launched the Prudential Barrington office, at 303 East Main, in 2010 and currently has 45 real estate brokers, with specialists in Fine Homes and Relocation. With the spin off, the company acquired an existing office in Spring Grove at 2020 Route 12. Ortman says, "This is the first step in our expansion plan as we move to open offices to better serve our clients in our extended service area." Prudential Visions focuses on Barrington, as well as Arlington Heights, Palatine, Lake Zurich, Cary, Wauconda, Algonquin, Crystal Lake, Spring Grove, and the small towns in between.
Ortman's brokerage has been known for their quick adoption of new technology and streamlined processes, such as paperless transactions, in order to serve their mobile, tech savvy clients. With this announcement Ortman said: "Clients can count on more cutting edge improvements and the same great service from the talented group of agents that call Prudential home."
While Prudential Visions is a locally owned and operated business, it is part of the larger Prudential real estate network. In December 2011 Brookfield Residential Property Services acquired Prudential's real estate business. The acquisition created North America's third-largest residential real estate brokerage franchising business. In 2012 it was announced that Berkshire Hathaway has teamed up with Brookfield/Prudential to form a new brand in the real estate arena. Known as Berkshire Hathaway HomeServices® this new brand will launch in the next year and will join together the existing brands and affiliate networks of Prudential Real Estate and Real Living.
For more information, contact Katie Howard, marketing director at (630) 294-2900, khowardinbox@gmail.com, or Jen Ortman, broker/owner at (847) 660-0864, jen@jenortman.com.