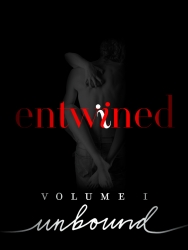 San Francisco, CA, March 10, 2013 --(
PR.com
)-- "Entwined," a new series from Coliloquy and the L. Perkins Agency is a new experiment in erotica, bringing together all-star authors and fans into a single immersive experience. Christine Padovan (
christinepadovan.com
) is the voice artist who narrates the audio version of the series.
"If you dream in color... why is your erotica only in shades of gray?" - Entwinederotica.com
Each book in the Entwined series is a stand-alone volume, co-written by award-winning romance and erotica authors. One writer contributes the opening scene to a new erotic adventure, but when the heroine reaches a decision point, the narrative fractures into wildly different pathways, each written by a different author in her own genre. Fans are invited to write their own fractures, suggest openings for future volumes, and vote on their favorites. Audio Realms Publishing Company (www.audiorealms.com) is the audiobook producer of the Entwined series.
Entwined: Volume 1: Unbound is available in audiobook format in individual and full volume downloads on Audible.com, Audiorealms.com, and soon all major retailers. Also available in Kindle, Nook and Android versions.
Ms. Padovan is under contract to voice all future Entwined stories.