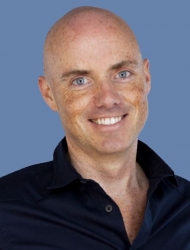 New York, NY, April 19, 2013 --(
PR.com
)-- Damien Wynne the Irish Spirit Healer in NYC
Mel Finnerty of Sacred Gatherings and Events hosts Damien Wynne, from Berlin, Germany in New York City.
Damien Wynne, Teacher & Healer is offering life changing Group Clearing Meditation Sessions and a 2 day Light Grids Intensive. Damien tours many countries in Europe and the world to sold out groups.
The technique of Light Grids: In the group-work we are working together as a collective and it is a collective of programs and fears. The larger the groups the more we can work on clearing. Each person will bring a list of their priorities to the table, which they would like to work on.
Because we all have similar issues, we can help and support each other.
The group work is like opening doors and behind these doors are your fears and programs. And it's your free will and responsibility – do you want to go into these rooms and start cleaning these programs. These Meditations are for anyone wanting to work through issues that may be holding them back from creating the life of their dreams.
Fri. April 26, 8:00pm-10:30pm
Atmananda Yoga
67 Irving Place, South Entrance, bet 18 & 19 St Grammercy Park
Sat. & Sun. April 27 & 28 Light Grids Intensive 10am-5pm
Location to be announced on the website
Mon. April 29, 8:00pm-10:30pm
They are offering a special pricing of $40 for each evening session and $100 for each day of the Intensive.
For more information and to pre-register
http://www.sacredgatheringsandevents.com/damien-wynne-light-grids-new-york-city/
Contact:
Mel Finnerty
(310) 710-8081
Mel@SacredGatheringsAndEvents.com