Dane Street Announces Kathy Heiting Garcia, RN, BSN as Vice President of Operations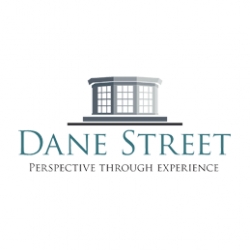 Boston, MA, May 02, 2013 --(
PR.com
)-- Dane Street, a leading URAC accredited provider of Peer Review services to the Workers Compensation, Disability, Pharmacy, Auto and Group Health markets, today announced that Kathy Heiting Garcia, RN, BSN has joined Dane Street as Vice President of Operations.
Kathy brings over 20 years of Clinical and Operations experience in Medical Management to Dane Street. Most recently, Kathy was Central UM Director for GENEX Services, responsible for all oversight regarding Utilization Review, TCM and Peer Review Services. She has been integral in developing the Comprehensive Pharmacy Review Program for GENEX Services allowing customers to effectively manage over usage of opioids, as well as Disability Peer Review programs for leading carriers and administrators. Her experience also extends to Group Health, where Dane Street continues to support clients and monitors health care reform changes and regulations. Kathy will oversee service delivery for Dane Street's 3 Operations Centers located in Palm Beach Gardens, FL, Addison, TX and Walnut Creek, CA.
"I'm excited to join Dane Street in this critical Operations role," said Heiting. "I've witnessed Dane Street's commitment to its clients and the strength of their technology platform, and am excited to bring my energy and experience to create outstanding outcomes for our clients."
"Kathy's appointment is a strong demonstration of our company's ongoing effort to provide exceptional customer service to our clients," said Will Fulton, Chief Executive Officer of Dane Street. "Kathy provides Dane Street with deep industry experience and clinical leadership across all of our lines of business. We are thrilled to have her lead our passionate team of Clinical QA and Operations personnel."
About Dane Street
Dane Street is a Medical Review company providing Peer Reviews to the Workers Compensation, Disability, Pharmacy, Group Health and Auto market segments. Our nationwide panel of active-practice, board-certified health care professionals consists of more than 860 state-licensed individuals across more than 70 different specialities and fields of services. Our mission is to deliver superior report quality and turnaround time via robust technology, and by people who are committed to exceeding our clients' expectations. Please visit us at
www.danestreet.com
.
Contact
Dane Street
Bianca Loffredo
617-858-2753
danestreet.com

Contact