Paramount Business Jets Addresses Pros and Cons of "Empty Legs"
Space Available on Repositioning Flights May Offer Good Deals, with Caveats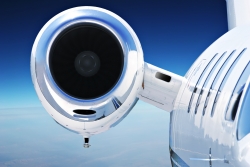 Tampa, FL, May 10, 2013 --(
PR.com
)-- Beyond offering such industry exclusives as Transparent Private Jet Charter Pricing, the staff of Paramount Business Jets (PBJ) are committed to addressing the specific travel needs of their clients in an atmosphere of fairness and honesty, while offering them practical and cost-effective solutions.
One of the most frequently asked questions from customers involves a term heard often in the charter industry, but rarely explained: "empty legs."
"New and prospective clients are usually familiar with the term, but they're often not entirely sure what empty legs are or how to they may be used to their advantage," explained Amanda McCreary, Senior Charter Consultant at Paramount Business Jets. "That's where our professional team of charter consultants comes in."
In short, empty legs are unsold trip segments on flights that reposition an aircraft for the next booked chartered trip. "The operator would of course prefer to fly the aircraft with paying customers onboard," McCreary continued, "and may offer fantastic pricing for clients to fill seats that would otherwise have been empty on a repositioning flight."
Empty legs may originate from any city and move in any direction - including to transcontinental destinations - though it's most common in the contiguous United States to find empty leg segments available on aircraft moving north to south, or from east to west.
Booking on an otherwise empty repositioning flight offers many potential advantages to customers, including the possible waiving of some fees. "A dedicated charter flight often means that clients will need to pay for the round-trip and overnight charges," McCreary said. "When planning to stay at the destination for more than a couple of days, it's often to the client's advantage to book the trip on two empty legs instead, to avoid those added costs."
Despite these potential benefits, customers should keep in mind that empty legs also carry some inherent restrictions. "These flights are not giveaways," McCreary noted. "Operators still need to cover their expenses. In addition, empty legs often do not last very long, and availability is constantly changing. Jets don't wait."
Customers should also note that when booking an empty leg flight that is not point-to-point, they would often be responsible for the additional charges to position the aircraft to its ultimate destination. "A client booking a trip on an empty leg from Chicago to Houston, although his or her destination is Dallas, will need to pay to place the aircraft in Houston," McCreary explained.
To find out which options best suit your specific traveling needs, clients are encouraged to contact Amanda or one of PBJ's other experienced charter professionals at (877) 727-2538.
"Empty legs are merely one option available to our clients," McCreary concluded. "In fact, our customers are often surprised at the number of solutions available of them, which allows us to custom-tailor their charter flight to their specific needs."
Founded in 2005 by a pilot and Aeronautical Sciences graduate of Embry Riddle Aeronautical University, Paramount Business Jets is known throughout the charter industry for its exceptional service and cost savings. The company prides itself on its relationship with well-known operators, and use of the latest technology to offer its Members a larger selection of Part 135, pre-approved business aircraft. For more information, visit www.paramountbusinessjets.com.
Contact
Paramount Business Jets
Rob Finfrock
+1-877-727-2538
www.paramountbusinessjets.com

Contact