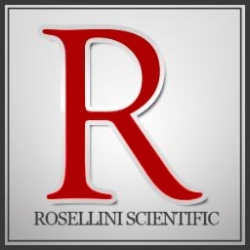 Dallas, TX, June 04, 2013 --(
PR.com
)-- Rosellini Scientific sent a team of biomedical technicians to service a Veterans Affairs hospital following the massive destruction of Hurricane Sandy. The Rosellini Scientific team appeared on site to inspect and repair the hospital's fleet of beds before reopening. The hospital, like many businesses, was in a hurry to get back up and running and to be able to care for their patients. Rosellini Scientific conducted the hospital's inspection and preventative maintenance to get the doors of their in-patient departments back open as soon as possible. The VA hospital was so satisfied with the quality of work and service given, Rosellini Scientific is now their regular repair provider.
"Catastrophic weather and the tragedy it creates is always distressing, but when a hospital is affected, it is doubly disastrous. Our ability to provide a rapid response helps the system as a whole recover and get back to its job of healing patients." -- Sheneka Rains, Director of Clinical Engineering
It is well-known that Hurricane Sandy was one of the most destructive and deadly super storms on record hitting 24 states in the US. It devastated the East Coast with an estimated $75 billion in damage and 285 total fatalities. Businesses, schools and homes were decimated and hospitals, where people needed to turn in the thousands, were no exception. Sadly, catastrophic weather like that in places like Joplin, MO and Moore, OK, is inevitable but the faster the hospitals in those areas are reopened, the better for individuals, families and entire communities. Rosellini Scientific is committed to being present in disaster situations like these to perform repairs, inspections and preventative maintenance so patients can quickly receive the local care they need and deserve.
About Rosellini Scientific
Rosellini Scientific employs innovative equipment maintenance strategies that work to increase patient satisfaction, improve the environment of care and reduce the cost of providing care to our patients. Through the design of customer-specific equipment maintenance programs, Rosellini Scientific frees healthcare facilities from the suffocating grasps of the medical equipment manufacturers.
In addition to providing customer-designed maintenance solutions to nearly 60 healthcare facilities, Rosellini Scientific utilizes state-of-the-art medical equipment maintenance software that delivers the data administrators need to make informed decisions concerning the maintenance of their capital assets.