Thick Eyebrows That Are in Fashion Can be Achieved Through Eyebrow Transplant
The recent trend of thicker eyebrows has been all the rage in Hollywood, on models, and on the fashionable across the globe.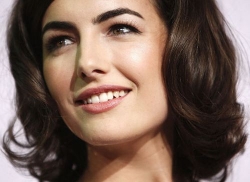 Dallas, TX, June 04, 2013 --(
PR.com
)-- Following a reverse trend of ever thinning and vanishing eyebrows, a more natural, thicker look is now de rigueur. Unfortunately, many women who desire this look have already overplucked their eyebrows to the point that they cannot achieve the desired look. Resorting to heavier makeup or permanent makeup may lead to a "Groucho Marx" effect if done heavily or improperly. The best, permanent solution to achieve a natural result maybe eyebrow hair transplant.
Hair transplants have been around since 1939 when the first ones were performed to restore pubic hair loss in young Japanese women in which hair loss down there was considered a sign of disease and evident to all by way of their cultural habit of public bathing. Since then the era of ugly plug grafting has given way to refined, so-called "follicular-unit grafting" in which the natural clusters of how hair naturally grows on the scalp are preserved. Perhaps the highest art of hair restoration involves eyebrow hair transplant in which delicate, single-hair grafts are placed in a very flat aspect to the scalp, in the proper orientation, and to perfectly simulate the natural shape and angle of how the hair grows.
The eyebrow is one of the most complex structures when analyzed in detail. The region near the nose fans out in a radial fashion and then slowly falls like dominoes toward the tail of the eyebrow near the ear. As the eyebrow tapers toward the ear the hairs further converge resembling a fishtail in appearance. Also, each hair that exits the scalp has a natural hair curl that must be directed toward the center of the eyebrow so that they do not aim in an unseemly and tangled manner. Finally, the eyebrow must be positioned above the eye with artistic regard, rendered with attention paid to shape, width, and size. There is not one gold standard for eyebrow shape or position, and the surgeon must tailor the eyebrow to fit a particular patient's aesthetic needs and conform to her facial and eye shape.
Using special implanters imported from Korea for precise placement and regenerative medicine techniques with platelet rich plasma (PRP) and Acell, Dr. Sam Lam, one of only about a hundred board-certified hair transplant surgeons in the world and author of the textbook Hair Transplant 360, in Dallas, Texas, offers state-of-the-art transplant work for the discriminating patient who deserves both technical and artistic mastery. Dr. Lam says, "I get great joy in creating eyebrows that look seamlessly natural and aesthetically pleasing. When I see the profound happiness that such a small change in a patient's appearance can impart to her, I feel deep satisfaction in my work." Eyebrow hair transplants can be the answer for those individuals who are seeking to restore their lost eyebrow hair from various causes including trauma, overplucking, absence or loss at birth, aging, or medical conditions like low thyroid.
About Dr. Lam:
Dr. Samuel Lam, a Dallas hair transplant surgeon, is one of only about 100 diplomates of the American Board of Hair Restoration Surgery. He is also board certified by the American Board of Facial Plastic & Reconstructive Surgery and the American Board of Otolaryngology. He is a graduate of Princeton University and the Baylor College of Medicine and has written five major medical textbooks, including a national and international bestseller on hair transplantation, titled Hair Transplant 360. He has also written over 150 scientific articles and book chapters and is sought around the world as a lecturer on his hair restoration techniques. Dr. Lam is a regular columnist for the Hair Transplant Forum International, the main publication of the ISHRS, and is the national course director for the Hair Transplant Course, which is held annually in St. Louis, MO. He is the founder and director of the Lam Institute for Hair Restoration in Plano, Texas and has been distinguished as Surgeon of the Month by the International Society of Hair Restoration Surgery. For more information about Dr. Lam, visit http://www.hairtx.com or call 972-3112-8188 or 1-888-866-3388.
Contact
Lam Institute of Hair Restoration
Dr Samuel Lam
1-972-312-8188
http://www.hairtx.com

Contact