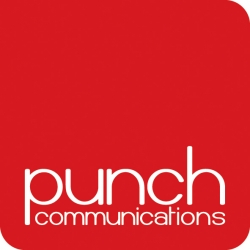 London, United Kingdom, June 06, 2013 --(
PR.com
)-- At the end of May 2013, Google updated its Data Highlighter tool to include a number of additional data sets, meaning more brands can take advantage of the solution to mark-up relevant data sets and improve organic click through rates, says integrated SEO, PR and social media agency Punch Communications.
Previously the only data set available within the tool was 'events'. However, the recent update means the tool now offers eight different data types, including 'products', 'articles' and 'local businesses'. The functionality can be used to identify and mark-up information on a website, from within Webmaster Tools, which then feeds directly into search engine results pages (SERPs) in the form of rich snippets.
Historically, the only way for rich snippets to be displayed within Google search results was by using microdata languages, such as Schema.org, which highlighted key information from a web page. However, since the introduction of Google's Data Highlighter tool in December 2012 it means that webmasters and
SEO agencies
can now bring pertinent information to the fore in SERPs quickly and easily, with no prior knowledge of coding or web design. This is particularly important for any brand with an online presence, as studies have shown that rich snippets can increase a website's click through rate by up to four per cent.
Pete Goold, managing director of
integrated digital PR agency
Punch Communications, says: "The expansion of data sets available in Google's Data Highlighter offers many more brands the opportunity to improve their click through rates. The tool creates rich snippets that accompany a website's listing in Google's search results, without adding anything additional to its code. Rich snippets have been proven to increase organic click through rates by up to four per cent, which is the equivalent to increasing Google rankings two or three positions, so I would question why any business wouldn't want to take advantage of this important feature.
"Using the Data Highlighter tool is very simple and only requires registration and validation with Google Webmaster Tools. It is an ideal option for brands that do not have the ability to add microdata to their website, as they can still receive the benefits in results pages."
To find out if the new data sets in Google's Data Highlighter tool can benefit your brand, contact Punch Communications. Please visit
www.punchcomms.com
, or call 01858 411 600.