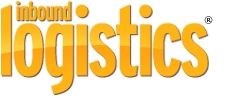 New York, NY, June 11, 2013 --(
PR.com
)-- As U.S. companies and workers struggle to recover from the global economic recession, the thriving supply chain and logistics sector represents a bright spot for many job seekers. To help current and prospective supply chain professionals build the skills they need, Inbound Logistics magazine launched an online Logistics Education Decision Support Tool (http://www.inboundlogistics.com/cms/search-tool/education/) for exploring logistics education programs.
Education resources are essential in creating a workforce to meet the growing demand for trained logistics professionals. Transportation and warehousing employment is expected to increase by 20 percent by 2020, generating 853,000 new jobs, while high-level logistics management opportunities are projected to increase by seven percent within the next seven years, according to the U.S. Bureau of Labor Statistics.
Inbound Logistics is dedicated to connecting workers with supply chain education resources, from warehouse operations training to MBA programs. The new tool allows prospective students to select their area of educational interest and request program information from targeted schools and associations.
Many of the certificates and degrees in the decision support tool are available partially or entirely online, making supply chain education accessible to anyone, anywhere – including logistics professionals seeking career advancement, veterans and active military personnel, displaced workers, and recent high school graduates.
About Inbound Logistics
Inbound Logistics is the pioneering educational publication of demand-driven logistics practices, or supply chain management. IL's educational mission is to guide businesses to efficiently manage logistics, reduce and speed inventory, and neutralize transportation cost increases by aligning supply to demand. More at www.inboundlogistics.com.