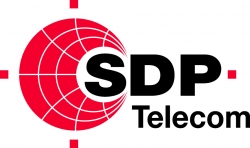 Singapore, Singapore, June 19, 2013 --(
PR.com
)-- The CommunicAsia, Singapore Exhibition is amongst the largest platforms organised for the ICT industry in the Asia-Pacific region. Industry professionals from around the world congregate at this annual event to obtain industry updates, witness product / service launches, optimize business opportunities and gain insightful knowledge from the industry's experts.
At the event, SDP Telecom's theme is their main equipment such as high performance In-Building Solution (IBS/DAS) passive components, Base station Site solution products and other components used in Base station hardware.
IBS/DAS hardware is rated for industry's lowest PIM level of better than -160 dBc. This low PIM level is becoming very important with the roll out of LTE networks around the world. SDP offer many of the passive components such as Directional couplers, Splitters, Tappers, High Power Terminations, Attenuators and POIs (Point of Interface). Their Base Stations sub system products include the industry's first TDD LTE Tower Mount Amplifiers (TMAs), full range of FDD Tower Mount Amplifiers, Filters, Duplexers, Diplexers, Combiners, PDU, CCU and many more products.
"CommunicAsia is a best platform for SDP to get introduced to many key players in the industry for association, Company is now looking to expand its presence in Middle-east, Africa, South-East Asia after successfully creating its presence and completing well known projects in North American and European Market. We are confident that it will offer us the great opportunity and create a strong market to present our new features and improvements to all potential customers. This event is the most representative from Asia and it will allow us to keep up with new technologies," declared Mr. Eric Chabot, Director Sales and Marketing, SDP Telecom, Inc.
About SDP Telecom Inc.: SDP Telecom is among the most, fast growing North American awarded company and has been providing its customer a better quality design and cost effective solution with the help of amalgamation of western design technology with R& D center in Canada & low-cost Asian manufacturing in Suzhou, China and Chennai, India. The company is manufacturer of telecommunications equipment, providing a wide range of RF components and sub system products. The company has over 15 years of experience in research, development and manufacturing of both civil and military telecommunications devices. SDP Telecom's expertise includes: Components such as Microwave Circulators/Isolators, Surface mount couplers, IBS Passive components and base station sub system.
Kelly Batstone
PR Manager
Kelly.Batstone@sdptelecom.com
Phone: +1 514 421 5959;
Contact Company :
SDP Telecom Inc.
contact@sdptelecom.com
www.sdptelecom.com