Canadian Castle, Orgill and TruServ Hardware and Lumber Retailer Leverages Multi-Supplier EDI in Microsoft Dynamics RMS Point of Sale
Microsoft Dynamics® RMS turns new point-of-sale users into cashier pros with integrated help screens, training videos, multi-supplier EDI and an ecosystem of support partners around Canada.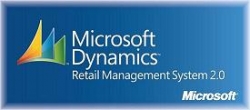 Manitoba, Canada, June 27, 2013 --(
PR.com
)-- MacGregor Home Centre is a lumber/building supply hardware retailer based out of Manitoba, Canada. MacGregor has provided lumber, building and hardware supplies to their community of just over 1,000 people for over 27 years. MacGregor was running on an outdated DOS based system to manage their inventory and to complete customer transactions. This system took a toll on a number of areas at MacGregor, including inventory control, accounts receivable, and reporting.
In 2011, MacGregor started their research for a new technology solution. They narrowed their search down to three options including Microsoft Dynamics® RMS, ProfitMaster Canada, and CashierPRO. Dan Zacharias, owner of MacGregor Home Centre did his due diligence by attending tradeshows, scouring factsheets, and talking with the vendors but found Microsoft Dynamics to be the right fit. Dan says, "Microsoft Dynamics RMS seemed to be the most flexible from the get-go and it didn't cost an arm and a leg."
Single and multi-hardware, lumber, rental, and farm stores can purchase Microsoft retail POS technology backed by an ecosystem of Microsoft trained retail professionals in every state. "With proprietary point of sale systems, retailers really have limited or no choices when it comes to available features or support options. These companies just don't have the depth of retail knowledge, money, and resources of Microsoft and it's ecosystem of retail partners," says Dave Durrenberger of
System Solutions LLC
.
Read the full story of how a
Canadian hardware retailer leverages multi-supplier EDI in Microsoft Dynamics RMS
.
Contact
System Solutions LLC
Dave Durrenberger
860-781-7136
http://www.syssolutionsllc.com

Contact