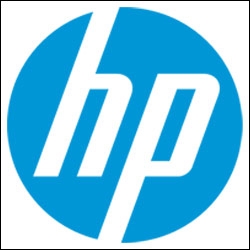 Miami, FL, July 03, 2013 --(
PR.com
)-- The Fourth of July holiday brings big savings for those who are interested in upgrading their home office. Shoppers who act before July 6th can save up to 50 percent off store-wide. In addition to the discounted prices, coupon code LIBERTY13 will take another 10 dollars off orders that total 50 dollars or more.
HP is a multinational IT company that provides desktop computers, laptops, printers, and tablets and more to businesses and consumers. Like other computer start ups it was founded in a one car garage in Palo Alto. Unlike all the other computer companies, it has gone on to become the world's largest computer manufacturer.
The HP Home & Home Office Store
is the retail store for independent consumers to get access to HP's products. There shoppers can browse the inventory, purchase what they need, and work with HP support to answer any questions.
"The HP store has always been a highly respected source for top quality computer equipment and accessories," commented Todd Maxwell of MyReviewsNow. "The big Fourth of July sale makes it that much easier to go ahead and upgrade. It's the perfect time to get that new computer or stock up on printer accessories!"
Those interested in browsing the home office equipment at the HP Store can do so when they visit MyReviewsNow.net's PC & Internet Support Portal. Once there they will have exclusive access to discounts for a number of popular online stores, and they will be able to read about other sales, new products, and discounts on the shopping blog. Everyone can take advantage of the friendly shopping community at MyReviewsNow.net. People can check out reviews left by other shoppers about their personal experiences with products and stores, or they can submit their own reviews for everyone to learn from.
For more information or media inquiries, contact Todd Maxwell at info(at)myreviewsnow(dot)net. Press release issued by MyReviewsNow.net
About MyReviewsNow.net
An
internet shopping
superstore for home office equipment, discounted airplane tickets, apparel, and thousands of other services, products and publications available online, MyReviewsNow.net is a business directory that sets itself apart from similar sites by offering both professional reviews and consumer reviews on the Internet's hottest offerings in a fun, simple format that is easy for visitors to shop and enjoy. Plus, MyReviewsNow.net is 100% free, open 24/7, and the best way avoid crowded malls and parking lots.