Marketing Agency Teams Up with Salons for Free; TRCo Marketing is Spreading the Word for the Beauty Industry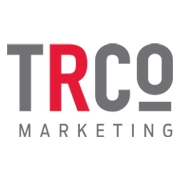 New York, NY, September 06, 2013 --(
PR.com
)-- TRCo Marketing is making marketing and customer acquisition for salons and spas accessible to all through affiliation with the world's leading brands. No more discounts or coupons; unfortunately people have accepted that "specials" and "group deals" are the new norm as they saturate the marketplace to a point that is hurting the industry and its bottom line.
TRCo Marketing has found a way to partner with salons to change that trend. This tried marketing technique, successfully applied in Europe for decades, is now available in the US and making its debut in the beauty industry.
Marketing your Salon / Spa business without cost is now possible. TRCo Marketing offers free membership to an exclusive beauty partner network that gives you:
- Free exposure and marketing communication
- Access to new clients in your area
- Customer acquisition and trial
- Use of excess inventory
- Booking slower and off-peak times
- Association to the world's biggest brands
- Free PR and social media coverage
TRCo works for the world's leading brands that are actively looking to partner with salons. These brands offer a beauty treatment as a reward for purchasing their products, which in turn sends new clients to salon partners. In exchange for being introduced to these clients, the Salon / Spa simply offers 1 introductory treatment allowing the opportunity for new business and sale of products and additional services. Everything else stays business as usual; it's that easy.
This model has proven to be a huge success worldwide. Salon / Spa partners are now meeting clients who have been rewarded on behalf of brands, not the frequent deal hunters who buy beauty services at a discount and will likely not return.
"I wanted to thank TRCo for inviting Cactus Salon to participate in your rewards program. We have seen an enormous amount of new clients in all 20 locations over the last year and are looking forward to more in the future. I have been co-branding and cross-promoted with many different companies for years and feel that the TRCo program you offer is one of the best. Your customer service and support has been outstanding, the clients you send to us are a perfect fit for our brand and most importantly, it's a pleasure to work with you. Have a wonderful holiday season! Thanks again for everything!"
-- Karen, Cactus (Salons) Group Holdings
"Our experience with TRCo Marketing is, without any doubt, a very big door for our business, especially to Kla's Spa Piedra, where we offer romantic beauty treatments for couples. TRCo and their clients have given us the possibility to extend our busy months, because we usually close in February, and now we're still open, and we estimate to continue our service until March or April. Our Barcelona's center offer represents for us 15% of the whole turnover, a number to take in account. Also we need to mention the number of campaigns where we're continuously included, so we don't have to take care of announcing ourselves; we only have to provide our services the best we can, as always. Thanks to Lucas and his team for calling us that November morning!"
-- Sergio, Spa Piedra
Becoming an affiliate of the next program is free and only takes about 5 minutes: just
click here to join
by entering your salon / spa details and restrictions.
TRCo, which stands for The Reward Company, is a global promotions agency representing and managing marketing campaigns for the world's leading brands. They influence purchase decisions of over 25 million US consumers every year with incentives that are offered by their partners. The most recently completed successful campaigns included such high visible brands like Toshiba, L'Oreal, Samsung, and Colgate-Palmolive.
"We are drawing a line between rational decisions such as discounts that engage consumers for just a moment and emotional highs that by nature last a lifetime," stated Mike Scalera, CEO of TRCo Marketing, North America. "It really makes sense when you think about it. Rational decisions are made in your head while emotional decisions come from the heart. We are working to foster that emotional, heartfelt connection between people and brands."
About TRCo Marketing
TRCo Marketing has become one of the world's largest and most experienced lifestyle marketing agencies in the promotional marketing sector, with over 50 years of experience (since 1954) and worldwide intelligence from 17 international offices, including 4 in the U.S. We consistently pioneer innovative marketing campaigns for hundreds of brands around the world every year. In 2014, we'll be expanding offices into India, Canada, Mexico, and Russia. TRCo delivers marketing solutions to its global client base across every industry segment.
For more information contact:
Kimberly Sundell, Director, Customer Experience
617 939 0400; partnerships@trcoworld.com
www.trcoworld.com
Contact
TRCo Marketing
Kimberly Sundell
617 939 0400
www.trcoworld.com
Hannelore Lewavy, HRLeavy LLC, 201-590-8115; HRLeavyLLC@aol.com

Contact