Rapper Nasty Nick Ready to Ingnite Fans with New Album "West Side Story"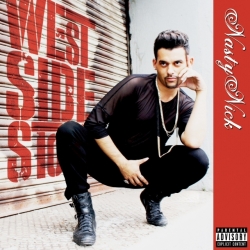 Jersey City, NJ, September 09, 2013 --(
PR.com
)-- Rapper Nasty Nick is set to release his sophomore album, West Side Story, September 10, 2013. This project is the highly anticipated follow up to his critically acclaimed first album, Lost in the Shuffle, which took the east coast club scene by storm in 2012. Darilyn La Fontaine will host a party to celebrate the release of West Side Story on September 15, 2013 at Le Boy 104 Dyckman St, NYC 10040. The event starts at 6:00 pm with a live performance by Nasty Nick at 9:00 pm. Admission is free.
Nasty Nick has been busy since finishing West Side Story. He has completed and released the video for his first single off the new CD, "Love Me." This song will strike a deep chord within listeners. Mo Stafford expertly captured the raw emotion of this song in this video.
http://www.youtube.com/watch?v=rb1bUGSltAw
Another video for Nasty's second single "Always on the Run" has just finished production. It features talented rapper, Anna Monroe, who brings her talent, style, and beauty to every project. Expect this video to drop sometime in late September, early October.
Fans can also see Nasty Nick on September 21, 2013 performing live at Vlada Lounge (331 W. 51st St, NYC), 10:00 pm.
Music by Nasty Nick is available on all digital media retailers for purchase. Videos can be found on Nasty Nick Tv via Youtube. Visit www.nastynick.net for more information.
Album Tracklisting:
Livin' to Die (Intro)
My Letter
Always on the run ft. Anna Monroe
Toke (Puff, Puff, Pass)
Damnn
Love Me
Cry
Jumpin'
Faded
Remember the name ft. Sinima
Fast Lane (Outro)
Contact
Nasty Nick Music
Amy R King
347-245-6699
www.nastynick.net

Contact