StemCells21 to Open Second Luxury Medical Center
StemCells21 Company will open its second 5* medical facility. The new addition will feature state-of-the-art operation rooms, Cellular medicine laboratories and compounding nutrition & Hormone laboratories. All of which will be constructed to the highest standards and all class 10,000 clean room grade.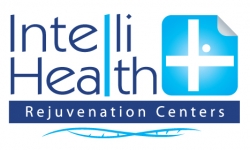 Bangkok, Thailand, September 22, 2013 --(
PR.com
)-- The IntelliHealth+ Anti-aging & Surgical Center, an affiliated Medical & Surgery Clinic of Stem Cells 21 Company, will start starting construction in November of 2013. The new luxury medical facility is due to open in Bangkok, Thailand in May 2014.
The focus of the new facility will be treating both the inside and the outside, to achieve higher quality service and potential outcome for their clients. From the onset the company focus has been to improve client's health using regenerative cellular medicine as its primary component with various supportive therapies. Over a number of years they have been observing clients show a more youthful appearance as one of the after effects of
Adipose cell therapy
. This observation drove them to develop integrative treatment programs to enhance on these positive outcomes. In respect making patients "feel as good as they looked" and visa-versa.
StemCells21's second medical facility will also offer a range of Cosmetic surgical procedures, performed by their board certified Plastic Surgeons, as a stand alone treatment or along side their Regenerative medicine & wellness programs.
Key features of the new facility:
· Two state-of-the-art operation theatres
· Autologous cell processing laboratory
· Compounding nutrition and hormone laboratory
The above areas will be all class 10,000 clean room standard
· Modern technology equipped health check up zones
· Full service Dental zone
· Luxury private surgery recovery suites – all en-suite
· Private treatment or family treatment rooms
The following are among some of the treatments available their facilities with the addition of their new surgical center:
· Bioidentical hormone therapy
·
Autolgous cell therapy
·
Cell Enriched fat transfer
· Cosmetic and Plastic surgery
·
Joint repair treatments
· Medical weight loss management
· Medical laser therapy
· Personalized Nutrition & I.V. Nutritional Therapy
· Skin rejuvenation
· Wellness coaching
Both patients with current medical conditions, and health conscious people can benefit from one of their carefully planned treatment programs, tailor made to suit their needs. Anti-aging therapies and regenerative medicine can help slow the aging process and reduce the risk of developing diseases such as diabetes, high blood pressure, onset of heart disease, etc.
Their team of Medical Doctors, Dermatologists and board certified plastic surgeons are the best specialists to address the vast array of anti-aging therapies as they have a wealth of knowledge resulting from their comprehensive medical training and clinical practice. Overall, their goal at the IntelliHealth Plus Clinics by
StemCells21
is to provide treatment from the inside out, restoring vitality and youth to their patients.
Both the new to open surgical center and currently open
IntelliHealth+ Rejuvenation Center
are located in Bangkok, Thailand. They are set in the grounds of a luxury 5* hotel complex:
The AETAS Bangkok Hotel
. The location in the heart of central Bangkok, in close proximity to all the luxury shopping and tourist area's of the city.
Contact
StemCells21
Paul Collier
+6626507709
www.intellihealthplus.com

Contact