The Arena Sports Network Announces Airing of Fusion Power Hour: Real Health Talk
The Arena Sports Network announces airing of Fusion Power Hour: Real Health Talk as part of their expansion into talk radio.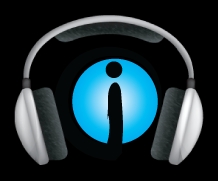 Chicago, IL, September 24, 2013 --(
PR.com
)-- The Arena Sports Network announced today that they will be airing a new health talk show named Fusion Power Hour: Real Health Talk, beginning October 5, 2013 at 8am CST/9am EST.
The new weekly talk radio show will feature hosts Matt Ryncarz and Donald Barrett. They will tackle current health issues, natural cures, health controversy and provide information and offer opinions from their guest experts. They promise real and unbiased health information regarding the leading health topics that affect everyday people and athletes alike.
"We could not be more excited about airing Fusion Power Hour," said network CEO Brian Snow. "We are predominantly a sports talk and play calling network so a show of this type will continue our dedication to bringing our listeners new and exciting programming."
The two hosts have a vast background in health and wellness. Matt Ryncarz is the founder of Fusion IONZ, which is the only clinically proven negative ion bracelet in existence. He is also a crossfitter, powerlifter, coach, nutrition expert, author and TV health personality. He became all of this after discovering health and wellness and losing nearly 100 pounds.
Donald Barrett has been working the in health industry for almost 20 years. He founded and built the leading health infomercial production company in the US, boasting hundreds of millions of dollars in product sales. He has personally conducted hundreds of on air interviews with leading health authorities. His company was responsible for some of the most successful health product launches including Sea Veg, Coral Calcium, Dead Sea Minerals and Kevin Trudeau's line of health books amongst others.
Fusion Power Hour has already created a stir of excitement as they have announced their premier broadcast dealing with the Velvet Deer Antler controversy in sports. The show will feature world record holder and powerlifter Colin Evans as their guest.
Contact
Arena Sports Network
Brian Snow
312-451-4041
thearenasportsnetwork.com

Contact