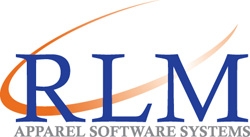 Lyndhurst, NJ, October 11, 2013 --(
PR.com
)-- RLM Apparel Software Systems Inc. (
http://www.ronlynn.com
) announces that designer women's fashion brand Clover Canyon is planning to implement the FashionManager™ all-in-one software solution at its Los Angeles headquarters. Globally recognized for its vivid prints and streamlined silhouettes, the fast-growing company will replace its current mix of general business and packaged software tools with the integrated product development, manufacturing, order fulfillment, and financial management solution. By significantly expanding system capabilities and streamlining operations onto a single, industry-focused platform, Clover Canyon expects to gain greater process visibility and improve efficiency and execution across the entire business.
According to Clover Canyon CEO John Parros, "To support our rapid growth, we needed more robust and sophisticated systems. In FashionManager, we found an all-inclusive solution provides us with all the tools needed to manage all of our development, fabric inventory, cutting, sewing, and global distribution. It will enable us to more effectively manage and execute the entire flow of our business. RLM's deep experience and proven track record in the fashion industry was also important to our decision."
The Product Lifecycle Management (PLM) capabilities of FashionManager will help the large creative design staff at Clover Canyon manage print design, product specifications, and development timelines. Enterprise Resource Planning (ERP) functionality will be used to manage the flow of raw materials, orders, and finished goods through in-house cutting, contract sewing, and back to owned and operated warehousing where orders are scanned, packed, and labeled for distribution to more than 400 stores worldwide. Integrated Electronic Data Interchange (EDI) tools will enable Clover Canyon to improve service and ensure compliance with retail partners by automating the generation and flow of key communications such as Advance Shipping Notices and Customer Invoices. A fully integrated Financial Management System (FMS) will provide Clover Canyon executives and managers with greater visibility and control over every aspect of the business.
"We are pleased with the opportunity to work with Clover Canyon," noted RLM Vice President and Partner Andy Lynn. "FashionManager was designed to help companies manage their operations with a single system. Its benefits are multiplied for fast growing companies like Clover Canyon as leveraging a common platform across the entire business quickly empowers the visibility, control, and efficiency needed to support rapid growth without requiring additional resources."
About Clover Canyon
Designed and produced in Los Angeles, each Clover Canyon collection reflects the eclectic, joyful spirit of California through vivid prints and streamlined silhouettes. The Clover Canyon atelier is unique: Working collaboratively, and drawing on their shared passion for travel and art, the team design original prints, and hand-engineer them to frame and enhance the body. New technology meets old world craftsmanship as garments are designed, patterned, cut and sewn in-house.
Clover Canyon is available internationally from the finest specialty stores, including Saks Fifth Avenue, Neiman Marcus and Selfridges, and online retailers such as Net-a-Porter and Shopbop. For more information, visit http://clovercanyon.com.
About RLM Apparel Software Systems
RLM Apparel Software is a leading provider of modular, end-to-end business software solutions designed specifically to address the needs of global fashion retailers, brands, and manufacturers. Over its 30 year history, RLM has enabled many of the largest and most innovative apparel, footwear, accessories and related companies to reach their full potential by accelerating performance, increasing efficiency, reducing costs, and streamlining business processes across the entire concept-to-consumer product lifecycle.
RLM's category-spanning enterprise software solutions comprise capabilities typically found separately in enterprise resource planning (ERP), product lifecycle management (PLM), supply chain management (SCM), warehouse management systems (WMS), salesforce automation (SFA), and e-commerce systems (B2B/B2C). RLM solutions are available in either a traditional on-premise deployment or as a hosted cloud subscription model.
RLM customers include Alexander Wang, Blowfish Malibu, Donna Karan, Halston, John Varvatos, Jordache Enterprises, Magaschoni, Michael Kors, The Row, Tory Burch, US Polo Association, and other leading apparel, footwear, and accessories companies. For more information, visit http://www.ronlynn.com.
FashionManager is a trademark of RLM Apparel Software Inc.