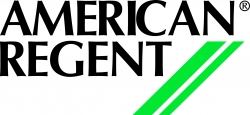 Shirley, NY, December 10, 2013 --(
PR.com
)-- American Regent partners with popular morning show The Balancing Act®, airing on Lifetime® TV, on Wednesday, December 11 at 7:00 a.m. (ET/PT). Make sure to tune in as The Balancing Act hosts help jump start the day with animated conversation, lively demonstrations, holiday recipe ideas and trusted information to empower a woman's life.
Don't miss these featured segments taking center stage on The Balancing Act:
- The Facts About Iron Deficiency with American Regent, Inc.
If you're feeling tired, run-down or can't concentrate lately you may have iron deficiency anemia (IDA)-; a severe lack of iron in your body. IDA affects an estimated 7.5 million people in the U.S., and is largely underdiagnosed and undertreated. Hear about the symptoms and latest new treatment options for IDA from blood disease expert Dr. Lawrence Tim Goodnough, MD and Lynell D'Sylva, RN, Registered Nurse and Senior Marketing Manager from American Regent, a leading provider of IDA treatment for more than 10 years.
"American Regent Inc. is proud to partner with The Balancing Act® as it provides a unique opportunity to help educate the women's health community on iron deficiency anemia. Injectafer® (ferric carboxymaltose injection) is an important advance and a new treatment option for the correction of this condition. Collaboration with The Balancing Act® will allow us to reach out to the population with the highest risk for iron deficiency anemia," said Mary Jane Helenek, R.Ph., M.S., President and CEO of American Regent, Inc.
Important Safety Information
Indications/Contraindications
Injectafer® (ferric carboxymaltose injection) is an iron replacement product indicated for the treatment of iron deficiency anemia in adult patients who have intolerance to oral iron or have had unsatisfactory response to oral iron, and in adult patients with non-dialysis dependent chronic kidney disease. Injectafer® is contraindicated in patients with hypersensitivity to Injectafer® or any of its inactive components.
Warnings and Precautions
Serious hypersensitivity reactions, including anaphylactic-type reactions, some of which have been life-threatening and fatal, have been reported in patients receiving Injectafer®. Patients may present with shock, clinically significant hypotension, loss of consciousness, and/or collapse. Monitor patients for signs and symptoms of hypersensitivity during and after Injectafer® administration for at least 30 minutes and until clinically stable following completion of the infusion. Only administer Injectafer® when personnel and therapies are immediately available for the treatment of serious hypersensitivity reactions. In clinical trials, serious anaphylactic/anaphylactoid reactions were reported in 0.1% (2/1775) of subjects receiving Injectafer®. Other serious or severe adverse reactions potentially associated with hypersensitivity which included, but were not limited to, pruritus, rash, urticaria, wheezing, or hypotension were reported in 1.5% (26/1775) of these subjects.
In clinical studies, hypertension was reported in 3.8% (67/1775) of subjects. Transient elevations in systolic blood pressure, sometimes occurring with facial flushing, dizziness, or nausea were observed in 6% (106/1775) of subjects. These elevations generally occurred immediately after dosing and resolved within 30 minutes. Monitor patients for signs and symptoms of hypertension following each Injectafer® administration.
In the 24 hours following administration of Injectafer®, laboratory assays may overestimate serum iron and transferrin bound iron by also measuring the iron in Injectafer®.
Adverse Reactions
In two randomized clinical studies, a total of 1775 patients were exposed to Injectafer®, 15 mg/kg of body weight, up to a single maximum dose of 750 mg of iron on two occasions, separated by at least 7 days, up to a cumulative dose of 1500 mg of iron. Adverse reactions reported by ≥2% of Injectafer®-treated patients were nausea (7.2%); hypertension (3.8%); flushing/hot flush (3.6%); blood phosphorus decrease (2.1%); and dizziness (2.0%).
The following serious adverse reactions have been most commonly reported from the post-marketing spontaneous reports: urticaria, dyspnea, pruritus, tachycardia, erythema, pyrexia, chest discomfort, chills, angioedema, back pain, arthralgia, and syncope.
About American Regent, Inc.
A wholly owned subsidiary of Luitpold Pharmaceuticals, Inc. (a Daiichi Sankyo Group Company), headquartered in Shirley, NY, US, distributes over 80 pharmaceutical products, including Venofer® (iron sucrose injection, USP), the #1 selling IV iron therapy in the U.S. For more information, please visit
www.americanregent.com
.
About The Balancing Act® airing on Lifetime Television
Now in its 6th year, The Balancing Act® continues to empower women in all aspects of their lives. The mission at The Balancing Act® is simple - the show strives to help today's modern woman balance it all by bringing them exceptional solutions to everyday problems. Entertaining, educational and trusted by women, viewers can tune in to America's premier morning show The Balancing Act® on weekday mornings at 7:00 am (ET/PT) airing on Lifetime television. For additional information or to view a segment visit:
www.thebalancingact.com