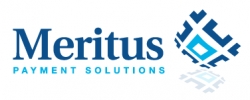 Santa Ana, CA, January 14, 2014 --(
PR.com
)-- Meritus Payment Solutions is pleased to announce Joe Daly as its new SVP of operations. In this role, Mr. Daly will take a key leadership role at Mertius with the company's ever expanding operations, commitment to security, and world-class customer service.
A proven leader with years of operations and risk management experience, Mr. Daly previously held management roles at Comdata Network, Inc., where he served first as senior vice president and general manager of enterprise solutions, and later as executive vice president of strategy & operations. Before joining Comdata, Mr. Daly led the execution of a risk-based operational, financial and information technology internal audit plan for the Ceridian Corporation. His credits also include work as an executive consultant for Hewlett Packard and DST Healthcare Solutions, where he instituted a systemic approach to project management and reengineered the customer service and account executive organizations.
"We are very proud to have Joe join our team," says Hiep Tran, principal of Meritus Payment Solutions. Joe will work hand in hand with existing leadership to ensure Meritus and its customers are empowered to address the changing commerce, security and regulatory landscape of the 21st century."
About Meritus Payment Solutions
Meritus Payment Solutions is the trusted global payments partner. With a client-first mentality, Meritus provides International Payment Solutions that include mobile, credit and debit cards, gift and loyalty cards, fraud management, Automated Clearing House (ACH) and more. Proprietary products such as an Internet-based payment platform, Payment XP, and merchant-defined risk engines, Fraud XP and Chargeback Management System, allow companies to conduct business wherever it takes them. Built on a foundation of excellence, Meritus strives to shape the payment processing industry. Learn more about Meritus Payment Solutions at
www.merituspayment.com
.