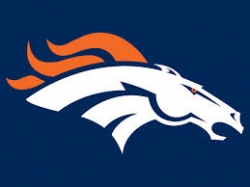 Denver, CO, January 23, 2014 --(
PR.com
)-- With the Denver Bronco's big win against the New England Patriots on Sunday, it's time to start booking hotel reservations for Super Bowl XLVIII in New York City this year. With a limited number of hotel rooms left, and with less than two weeks before the game, it's wise to act fast before everything is sold out. Prices are rising, and more people are deciding to head to Manhattan for the biggest party of the year.
Hotel rooms are disappearing fast as over 8,000 people are searching the Internet for available hotel rooms in Manhattan. With a huge influx of fans and tourists attending countless parties and events, making hotel reservations ahead of time means lower rates and a choice of premium locations in the city. Secure a hotel room, and join fellow Bronco's fans to enjoy New York City like it was meant to be experienced. Get information on post- and pre-game events with celebrity appearances, and stay in style when you reserve a room with NY Big Game Hotel.
Stay at the W New York in Times Square, Union Square or on Lexington Avenue, and enjoy the Whatever/Whenever Service at The W New York for the ultimate Super Bowl XLVIII weekend through NY Big Game Hotel. Stay at the St. Regis New York, and receive a personal butler and Bentley service for any transportation needed in Manhattan. Get the best amenities and premier services for Super Bowl XLVIII weekend, and watch the Bronco's win the Championship on Sunday.
Transportation to and from Met Life Stadium might prove to be more difficult than imagined for New Yorker's as officials report ground transportation is going to be the fastest, cheapest and easiest way to get to and from the game. Book through NY Big Game Hotel at The St. Regis New York, and enjoy the option to take a sedan, SUV or Escalade to the and from the game. Relax in style and party like a rock star for Super Bowl XLVIII Weekend when booking through NY Big Game Hotel.