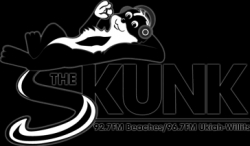 Ft. Bragg, CA, January 28, 2014 --(
PR.com
)-- Hooten Broadcasting President Claude 'Hoot' Hooten and Vice President Susan McCray announced last night that Sport Chrysler Jeep Dodge will become the first Presenting Sponsor KUNK The Skunk FM has had for their broadcasts of the SF Giants games.
Hooten said: "We are very proud to welcome Sport Chrysler Jeep Dodge as the Presenting Sponsor of the 2014 SF Giants games broadcast on The Skunk FM. Innovation, creativity and community service are values we share."
Hooten said: "Sport Chrysler Jeep Dodge is known for its commitment to developing and maintaining a reputation as a company whose well-being is in the public interest and whose employees are respected for their integrity and performance. KUNK is proud to have them as this season's SF Giants Presenting sponsor."
McCray added: "The Skunk FM and Sport Chrysler Jeep Dodge, are both passionate about involvement in the community and of course our love of the San Francisco Giants and we look forward to a great championship season."