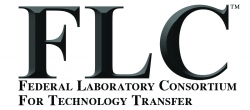 Cherry Hill, NJ, February 06, 2014 --(
PR.com
)-- Never before has the push for technological innovation from federal laboratories been more critical to accelerate the U.S. economy than now. But before any technology can be transferred into the marketplace, a great deal of effort and dedication are put forth by the individuals and groups who seek to successfully turn their ideas into reality. Comprised of scientists, entrepreneurs and industry professionals, the outstanding men and women who make up the
Federal Laboratory Consortium for Technology Transfer
(FLC) are as diverse as the technologies they develop. To ensure that such efforts do not go unnoticed, the FLC, through its national awards program, annually recognizes federal labs and their industry partners for exceptional work in technology transfer (T2). An FLC national award symbolizes one of the highest honors bestowed in T2, and this year's honorees have demonstrated a commitment to ensure that the American public has access to federally created technologies.
For three decades, the FLC has honored recipients from nearly 200 federal laboratories among its vast network of laboratory members with awards in the following categories: Award for Excellence in Technology Transfer, Interagency Partnership Award, Outstanding Technology Transfer Professional Award, Rookie of the Year Award, State and Local Economic Development Award, Laboratory Director of the Year Award, STEM Award, and FLC Service awards. To be considered for an FLC National Award, federal agencies and laboratories from across the country submitted nominations for recently completed T2 work that met and exceeded the award category standards.
While many nominations were received, the FLC Awards Committee chose projects that showcased work most indicative of the FLC's T2 mission. This year, honorees' work featured such projects as "Breast Cancer Vaccine to Reduce Recurrences," "Active RFID – Tracking System for First Responders," and "Ultrashort Pulse Laser Technology and Application Development." Recipients of the 2014 FLC national awards include employees from the Dryden Flight Research Center, SPAWAR Systems Center Pacific, and Oak Ridge National Laboratory. Whether their work is geared toward positively improving a water treatment for an entire population, or is focused on developing safer and more-effective cancer therapeutics for patients, the impact that these individuals and partners have on our society is invaluable.
The 2014 FLC national awards will be presented at a recognition ceremony at this year's
FLC National Meeting
in Rockville, Maryland, on April 23, 2014. To learn more about the FLC Awards Program and to view an entire list of this year's diverse FLC national award winners, visit
http://www.federallabs.org/flc/awards/
.
About the Federal Laboratory Consortium for Technology Transfer (FLC)
The FLC was organized in 1974 and formally chartered by the Federal Technology Transfer Act of 1986 to promote and strengthen technology transfer nationwide. Today, approximately 300 federal laboratories and centers and their parent departments and agencies are FLC members. The mission of the FLC is to add value to the federal agencies, laboratories, and their partners to accomplish the rapid integration of research and development resources within the mainstream of the U.S. economy.
About Universal Technical Resource Services, Inc. (UTRS, Inc.)
For more than fifteen years, Universal Technical Resource Services, Inc. (UTRS) has provided Management Support Office services to the FLC. Headquartered in Cherry Hill, N.J., and with offices throughout the U.S. and internationally, UTRS provides a wide range of leading-edge scientific, engineering, information technology and communications services to the public and private sectors.