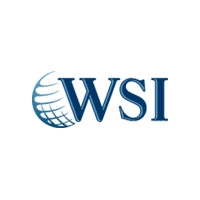 Mississauga, Canada, September 28, 2007 --(
PR.com
)-- The world's leading provider of Internet Solutions to small and medium sized businesses with over 1500 offices in 87 countries - WSI, bagged awards of excellence at the 2007 WebAwards organized by the Web Marketing Association (WMA). Since 1997, the Annual WMA Awards recognize outstanding achievements in the field of Web design and development. WSI was rewarded with three 2007 WebAwards for achieving a Standard of Excellence in the Travel, Home Building and Healthcare industries. These prestigious awards reaffirm WSI's premier position in the advanced and fast-paced Internet industry.
The WebAwards recognized WSI for its remarkable development and design work over several websites developed for various organizations and institutions. The Standard of Excellence Website recognitions went to the sites developed by WSI Internet Consultants together with global WSI production centres, Voloper Creations Inc. for POCruises.com (Travel) and CornerstoneDesignNJ.com (Home Building), and Infolink for MilleniumSmile.com (Healthcare Provider).
Ron McArthur, president, WSI said, "Considered the Internet's premier award competition, each submission competes based on seven specific criteria, including design, innovation, content, interactivity, copywriting, ease of use and use of technology. Global leaders such as Disney, UPS Whiteboard, Honda, FedEx and more annually compete to be awarded with a WMA WebAward. This year, we showcased excellence on behalf of our WSI Consultants by submitting seven outstanding WSI sites for the WMA WebAwards. We are absolutely thrilled and very proud that three out of the seven WSI submissions have emerged winners in their industry categories."
He went on further to congratulate the individuals responsible for developing the award winning websites, "…WSI Consultants Bruce Dunnan (New Jersey, USA) and Mehboob Janmohamed (Alberta, Canada) and WSI production centres, Voloper Creations Inc and Infolink for bringing great honour to WSI by winning these WebAwards. " Mehboob Janmohamed, WSI Consultant remarked, "Winning a WMA WebAward demonstrates that the WSI certification and training program really prepares us to deliver a quality product to our clients. That, together with world class WSI Production Centers, allows us to be ahead of the wave. We can continue to innovate and stay competitive, helping our customers lead their industries too."
The greatest honour for the company, however, is the extremely positive feedback that WSI receives from its clients. P&O Cruises, a UK based company , for instance, says that its website developed by WSI boasts a simple yet effective design radiating the spirit of holiday adventures, easy-to-navigate architecture, robust corporate branding, and easy-to-handle administrative tools for its staff to manage bookings and update online information. As a result, the company owns a praise-attracting and now also award-winning site offering numerous benefits to its end customers.
WSI customer, Millennium Smile, a Canadian healthcare provider specializing in Comprehensive Aesthetic Dentistry is committed to improving their customers' smiles. They feel confident that their new website developed by WSI Consultant Mehboob Janmohamed will bring more smiles to their customers due to its aesthetically pleasing design, richness of informative content and simple to navigate site structure.
For New Jersey, USA based Cornerstone Design, having a website that matched and reflected its supremacy in the home building and design field was critical. WSI Consultant Bruce Dunnan was able to deliver the kind of Internet solution that not only met the company's expectations but, more importantly, offers Cornerstone Design's customers the same comfort they experience when visiting the company's showroom.
WSI truly stands for we simplify the Internet. Ron McArthur explains, "By simplifying the Internet, WSI is helping businesses to grow their e-business through improved operational efficiencies, reduced costs and increased profits utilizing our affordable, custom built e-business solutions. At WSI, the focus is on the ABCs of Internet Marketing Success™; the A being Affordable Web Solutions, B is Building Targeted Traffic and C is Converting More Customers Online."
About WSI – we simplify the Internet:
With a network of over 1500 offices in 87 countries, WSI is the leading provider of Internet solutions to small and medium sized businesses the world over. Headquartered in Toronto, Canada, WSI provides affordable Internet related services and technologies that deliver maximum return on investment for businesses.
With the support and cooperation of its customers, franchise network, employees, suppliers and charitable organizations, WSI aims to help make child poverty history through its global outreach program. For more information about WSI's offerings and business opportunities, please visit their websites at www.wsimarketing.com or www.wsiconsultants.com
###