Arrowhead Grill Offers Afternoon of Alluring Wines with Charming Old World Elements
Wine tasting features history-rich wines from around the world, February 22, from 2 to 4 p.m.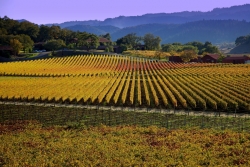 Glendale, AZ, February 18, 2014 --(
PR.com
)-- An afternoon of alluring wines with charming old world elements and ambrosial hors d'oeuvres will captivate the palates of oenophiles at Arrowhead Grill on Saturday, February 22, from 2 to 4 p.m.
Guests will experience a selection of wines hailing from Italy, France, Germany and California each paired with flavor-enhancing hors d'oeuvres.
"The wines we're featuring are full-bodied and full-flavored," said Chef Charles Wade Schwerd, owner of Arrowhead Grill. "And we're pairing them with a special menu of hors d'oeuvres that will enhance their richness."
Guests will embark on a tasting tour and includes the Barone Fini Pinot Grigio, an expressive wine that immediately fills the mouth with ripe fruit flavors and finishes with the lasting taste of ripe apples and lichee nuts. Notes of mint and orange give it a sweet scent and reinforces its deep fruity nature. Grown and produced in the Trentino-Alto Adige region of Northern Italy, the family history of this vineyard dates back six centuries.
Described as rich and structured, the Antica Cabernet Sauvignon captures the full-bodied flavors of blackberry and wild berry with soft touches of mocha and espresso. Hailing from the Antinori Family estate, located in Napa Valley, it's the result of a rich family heritage. The Antinori family have been vintners for 26 generations and believe the secret to their Cabernet Sauvignon is a combination of the knowledge they bring, vineyard elevations of 1,800 feet and rich, volcanic soils.
French wine enthusiasts will enjoy the Chateau La Bastide Dauzac Margaux produced from young vines and offering tastes of blackcurrant fruit and cedar. Subtle notes of anise and violet linger on the tongue after the first sip.
The J.J. Prum Riesling "Kabinett," a German term for a wine made from fully ripened grades during the main harvest in September, lives up to its name, combining crisp acidity with lightness to create a clean and succulent finish. This jewel is a product of the Prum family of Wehlen, which has been a prominent presence for more than 400 years.
"It's a wonderful way to spend a romantic afternoon with someone special," said Schwerd. "Or simply indulge in your passion for wine while mingling with other enthusiasts."
The Wine Club will gather at Arrowhead Grill from 2 to 4 p.m. on Saturday, Feb. 22. The event is open to the public and costs $25 per person. Reservations are required and space is limited. To reserve your table for February's Wine Club event, please call (623) 566-2224 or visit www.arrowheadgrill.com/reservations.
Contact
Arrowhead Grill
Al Stevens
480-648-1770
www.arrowheadgrill.com

Contact