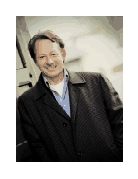 Rochester Hills, MI, February 21, 2014 --(
PR.com
)-- Michael J. Balian-With skydiving, climbing mountains, traveling Europe, getting his pilot's license and scuba diving already under his belt, Lake Orion resident Michael Balian is well on his way to accomplishing yet another goal: being a published author.
Many years ago, Balian wrote a novel, titled "Deception of Lies". The fictional tale, set in Washington, DC, is about an attorney who thought he had it all, but finds himself involved in an unfolding suspenseful plot within the US Government and, as a result, his professional and personal life change dramatically.
"I enjoy writing and I'm looking forward to my next book which I should complete within the next few months," said Balian, a lawyer in Rochester Hills, MI. "I think it's important to have a hobby that you enjoy, maybe, can entertain others as well."
Some of Balian's motivation for finally publishing "Deception of Lies" came from his desire to show his three children, ranging in age from 6 to 16, that they can accomplish big things at any age and that if they have a dream to pursue it.
"I've always gone on different adventures throughout my life," Balian said. "You need to have an adventure in your life every once in a while to make yourself feel alive and this is no different."
When Balian climbed Mt. Kilimanjaro in 2012, he raised money for Lighthouse because he liked its mission and wanted to focus on a local charity. He grew up in Rochester, is a managing partner at Balian & Busse, PLC in Rochester Hills and has lived in Lake Orion since 1999. In the past, Balian has worked in a variety of area soup kitchens, been part of Leadership Oakland and served on the board of directors for North Oakland Family YMCA.