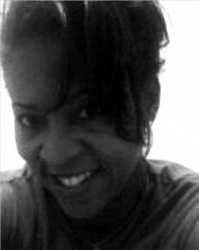 Los Angeles, CA, March 10, 2014 --(
PR.com
)-- eMediaCampaigns! Community Relations Director, Fran Briggs has named the Best of Winter Reading 2013-2014. The annual promotion is designed to put the spotlight on favorite authors from Los Angeles to New York.
"It's a pleasure to help passionate readers make quality decisions as it pertains to their reading selections - especially considering the innumerable talented authors writing today," stated Fran Briggs. "The Best of Winter Reading list is organized using a short synopsis of each book, the publisher, author's name, and a link for additional information and purchase. In every case, the pages will turn rapidly."
Briggs' says the rating of each book is not based on generic criteria. Genres include mystery, humor, spiritual, wisdom, and urban literature.
"The books showcase the author's literary vision through their subject, creativity, impact, originality, influence, and quality," stated Briggs. "This list is not a 'greatest hits', but rather best of winter reading in 2013-2014. These authors deserve recognition for being distinguished in their genre," she concluded.
Below are the 14 picks. The numerical order does not coincide with the books ranking.
1. "40 Day LoveFest for You" (Be Happier Today) by Tina Nies The heartfelt and touching story of the author's search for happiness and meaning in her spiritual life leads her to a simple, daily practice of self-love and reflection that took just minutes a day, yet changed her life forever http://www.amazon.com/author/tinanies
2. "Revealing the Truth Behind Corporate Prison Walls" (Bookbaby) by Jodi Hudak. A useful study of author, Jodi Hudak's efforts to challenge greed, lack of ethics and inmate-like conditions American corporate employees face. http://BJandJodi.com
3. "30 Days to Taming Your Finances" (Harvest House) by Deborah Pegues
Covers the emotional and practical side of putting finances in order. www.confrontingissues.com/products.php
4. "The Three Billy Goats" (Barefoot Books) by Roberta Arenson
An artfully-told children's book rich in poetic language featuring the daily lives of clever billy goats. www.amazon.com
5. "The Grant Resource Manual" by Allison J. Cross (Allison Cross) 145 pages of individuals, corporations, philanthropists and of the like who offer grants. http://www.allisoncross.org/#!downloads/c14jl
6. "Is The Beautiful Lady Gone Forever?" (CreateSpace) by Larry Toombs
The romantic biracial love story of Shelia Williams, a 38-year-old, black female and 38-year-old, ultra-attractive nuance, Gerald http://www.amazon.com
7. "Nine Lives of a Baby Boomer" by Author Patricia Brown (Publish Green) A literary classic. Part drama, part romance, part suspense, and suitable for almost anyone who enjoys literary thunder.
www.amazon.com
8. "The Other Side of 30" by R. Y. Swint (New Renaissance Ink, LLC) A fictional account of one woman's self-exploration of assumptions, expectations, and inconvenient truths about what she is willing to accept, and ultimately, what she is willing to give up... http://www.newrenaissanceink.com/new-releases.html
9. "Beatrice C. Hector" (Beatrice C. Hector), Fun & engaging "Sensory" children's story about a little girl who faces her fears of touching things of various textures, thanks to the Tactile Fairy. The author who is also an Occupational Therapist. http://www.amazon.com/Ooh-Thats-Icky-Beatrice-Hector/dp/0578063247
10. "The Whole Truths Gospel According to Author Larry Toombs" Volume I by Larry Toombs (CreateSpace) http://www.amazon.com
11. "Spicy" (La Femme Fatale Publishing) by Sherrod Tunstall A young woman who has everything until her boyfriend is murdered and out for blood. www.facebook.com/sherrodtheauthor
12. "Generations" by Sherri Fletcher Wells (Publish America) A collection a poetry written by three generations of Fletcher women. Poems that express joys, pain, sorrow, lost, disappointments, faith, love, heartbreak, friendships, spirituality and empowerment.
13. "Many Strange Women, Book One of Sins of the Flesh" by Parker J. Cole (eLectio Publishing) Solomon Greene made a deal with God--If He'd send him an unattractive woman, he'd marry her on sight... www.parkerjcole.com