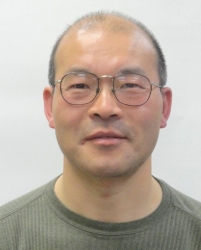 Seattle, WA, March 19, 2014 --(
PR.com
)-- Guan-Cheng Sun of Seattle, Washington has been included in the Strathmore's Who's Who Worldwide Edition for his outstanding contributions and achievements in the field of education.
About Guan-Cheng Sun
Dr. Sun has over 16 years experience in the field of education. He is the Executive Director at the Institute of Qigong and Integrative Medicine, (
http://www.iqim.org/
), which is a non-profit institute offering Yi Ren Qigong educational programs and courses for improving health, for healing health conditions, instructional books and DVD's in Seattle and Puget Sound, Washington and nationally. He is responsible for developing certification programs for healthcare providers using the Yi Ren Medical Qigong modality both on an individual basis for self-care and to improve skills in interactions with patients. Dr. Sun develops educational programs for the public as well. He uses the Yi Ren Medical Qigong modality for self-care and for the self-healing of chronic health conditions. He serves as a Research Scientist and as an Adjunct Faculty member at Bastyr University, Kenmore, Washington. He developed specific medical Qigong methods for healing type-2 diabetes, chronic low back pain, preventing cancer reoccurrence and other common health problems. Dr. Sun produced instructional DVD's for each condition. He obtained a Ph.D. in Molecular Genetics from The Graduate University of Advanced Studies, Kanagawa, Japan in 1993. In his spare time he enjoys calligraphy and Martial arts.
About Strathmore's Who's Who Worldwide
Strathmore's Who's Who Worldwide highlights the professional lives of individuals from every significant field or industry including business, medicine, law, education, art, government and entertainment. Strathmore's Who's Who Worldwide is both an online and hard cover publication where we provide our members' current and pertinent business information. It is also a biographical information source for thousands of researchers, journalists, librarians and executive search firms throughout the world. Our goal is to ensure that our members receive all of the networking, exposure and recognition capabilities to potentially increase their business.