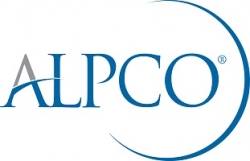 Salem, NH, April 03, 2014 --(
PR.com
)-- On April 1, 2014 ALPCO began offering a new specialized panel of flow cytometry reagents from Cytognos S.L., a supporting participant of the EuroFlow™ Consortium. The Plasma Cell Screening Tube (PCST) can be used to help discriminate between aberrant and clonal plasma cells. Also included in this suite of products are ASR designated EuroFlow™ reagents and three additional screening tubes specifically designed to accomplish standardization of immunophenotyping in leukemia and lymphoma sample populations. To learn more about EuroFlow™, visit
http://www.euroflow.org
.
In addition to these reagents, ALPCO also offers the Infinicyt™ software program for simple and fast analysis of flow cytometry data files.
"Our growing partnership with Cytognos will benefit all of our customers in the flow cytometry space," explains ALPCO President, Sean Conley. "The products in the EuroFlow™ panel and Infinicyt™ software suite provide a more efficient workflow combined with the most powerful data analysis software released to date. This combination will prove an invaluable asset to any flow cytometry lab."
Cytognos General Manager, Jorge Bensadon, says, "We are very pleased to announce the release of the PCST in the North American market through our partner ALPCO. This EuroFlow™ tube proved sufficient for the specific identification, enumeration and discrimination between normal/reactive and aberrant plasma cells, being used for the initial screening of Plasma Cell Dyscrasias."
About Cytognos
Cytognos S.L. is a biotechnology company based in Salamanca (Spain) dedicated to the design and development of new reagents, software and techniques that provide innovative solutions in the flow cytometry field. Cytognos was founded in 1996 within the Haematology Department of the University of Salamanca. In 1999 Cytognos joined the Vitro Group, one of the largest independent companies in Spain. In 2006 Cytognos entered the EuroFlow™ Consortium and started developing innovative software for flow cytometry data analysis.
http://www.cytognos.com
About ALPCO
ALPCO offers a wide range of testing solutions, providing scientists and healthcare professionals with vital tools for advancing research and improving quality of care. Their product portfolio includes applications for immunoassays, HPLC, LC-MS/MS, purified antibodies, recombinant proteins, flow cytometry reagents and a new STELLUX™ chemiluminescent assay platform.
http://www.alpco.com