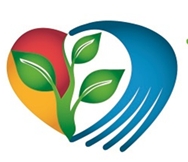 San Diego, CA, April 14, 2014 --(
PR.com
)-- Tru-Friends, founded in mid-2012 with a $400,000 seed round, is a new breed of industry niche Platform as a Service (PaaS) customizable cloud software and full service support provider creating safe, secure private lifestyle universes for all brands and their fans on the world-wide-web.
"Our flagship Social Network Marketing (SNM) Monetizing Made Easy app is enabling all involved to monetize in highly intelligent yet simple and sensible new ways not available before Tru-Friends offerings were released," says Don Horton, CEO "Chief Enjoyment Officer" and co-founder.
"Tru-Friends SNM app is a Monetizing Made Easy offering like no other available in the world today. A technology innovation platform that takes caring, sharing and networking relationships to a whole new level in online commerce," says Ike Gadhok of Global Trading. Ike has over $9 Million USD in gross new business sales this month alone from his relationship network after engaging the Tru-Friends team to help connect Ike's seller with a quality buyer for this New Jersey based global trading business he runs out of his home. A 400% increase over gross sales achieved the month before.
"Tru-Friends provides a full set of easy to use tools for creating and managing an unlimited number of commerce websites, personal profile sites or promotional sites, blogs, newsletters, and invitations with one username and passcode. All this and more enables our members to most cost effectively 'organically' cultivate, nurture and grow existing relationships as well as find new ones in only the ways Tru-Friends can and will do," says Don. Don goes on to say, "All Brands and their loyal fan bases can intelligently create private networks they respectively own. Each made up of their personal relationships, as fans invited, achieving an ever growing network of relationships over a lifetime that can generate recurring revenue streams of ancillary income for you to keep or donate to your favorite charities or causes. Network 'MySite' owners can post meaningful content, products, services, message, market, advertise and communicate with their private networks in and as Tru-Friends for free with moderation turned on or off within each network."
Tru-Friends number one goal is "safety with complete satisfaction" in all online and offline transactions. Tru-Friends achieves this in several awesome and proprietary ways.
"The H.O.W. technology wise is embedded as part of our secret sauce in the ways we manage members information, the networks of our members invitations and acceptance in growing relationships; as well as distributing key data to keep the personal information, like the credit card numbers of our members hack proof and safe," says Don.
Members can do business online, directly negotiate deals with each other, or opt to engage the Company's transaction support teams made up of real people, not automated touch tone menu driven support lines, putting the human touch back into transactions; saving all parties involved time, stress and money too. Tru-Friends authorized deal flow support team members can act as authorized master agent, provide safe insured escrow accounts, as needed, or facilitate introductions to qualified deal flow relationships in a number of ways to guarantee its members are 100% satisfied with each and every transaction. This specialty service pretty much eliminates all possible "Risks" for both buyers and sellers setting Tru-Friends light years ahead and apart of all other commerce SaaS and PaaS providers.
You even get your own Tru-Friends sub merchant account which is automatically created when you sign up. If you already have your own merchant account, for a small fee Tru-Friends will swap out your Tru-Friends sub merchant account with your existing merchant account to streamline your operations and bank to bank transfer needs going forward. Alternatively, you can start out using the Tru-Friends sub merchant account that comes free with your membership then later apply for your own separate Merchant Account as your business grows, meaning doing more than $100,000 in business on the Tru-Friends platform per year.
Other significant advantages for Tru-Friends members are found in the facts and figures. Tru-Friends charges No Up Front Fees; No Listing Fees; Takes No Percentage of Total Sales Fees (like the 5-15% off the top taken by its competitors); and has No Closing Fees or other "ding me here and ding me there Gotchas." So bottom line, you make more profits starting day one in and as Tru-Friends just for doing business here (www.tru-friends.com). And why shouldn't you? You are the expert at what you do and deserve every penny you make in these uncertain economic times.
In summary, Tru-Friends has significantly reduced, if not eliminated, all the barriers to entry and excuses that would keep anyone who has been thinking about starting their own small business online, from getting started today. Whether you are starting a business, expanding your existing business or just looking for that special something to buy online, searching the sea of unlimited Tru-Friends co-branded distribution channels within all its niche networks and opportunities is a "no-brainer" when considering it's free to create, post, search, communicate and buy. "It's like having your own personalized lifestyle commerce playground and shopping network, without all the pop-up ads and other distractions," says Vity Wong of Shenzhen China.
With the aim of Tru-Friends to create the largest online commerce membership platform in the world, this Free caring and sharing offering is enterprise grade and clearly poised to make that a reality one day. Especially knowing, "If and only If" you make a sale using the Company's ecommerce engine for friendships during any 30 day period will any seller see a flat fixed fee charge of only $5 per month (like a hosting fee), for using the SNM Monetizing Made Easy app. "Tru-Friends" focus on delivering WIN WIN WIN situations in all things we do together. Being a Tru-Friend is the only requirement to join.
For more information contact: info@tru-friends.com or go to
www.tru-friends.com