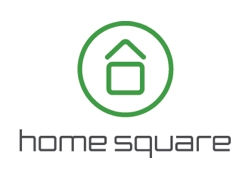 Stamford, CT, April 15, 2014 --(
PR.com
)-- HomeSquare announced today that the company is offering three home maintenance plans. The plans mark an expansion beyond existing a la carte repair and maintenance services. "A regular home maintenance program will reduce overall costs and lower or eliminate budget-busting emergencies," said Ernesto Ruiz, co-founder and Director of Operations. HomeSquare's three service plans include seasonal and general service items, and are offered at a 30% discount to a la carte rates.
"We've designed these three plans to appeal to a range of different homeowners," explained Justin Aronson, co-founder with responsibility for sales. "Basic Maintenance includes key services that should be attended to on a regular basis, and is available starting at $250 a month. Enhanced Service appeals to busy homeowners who appreciate a single point of contact for all maintenance needs. Concierge Service provides the full experience of a private live-in estate manager, but with less expense and more flexibility." Each program includes a dedicated property manager and regular check-ins during vacations.
These new plans advance HomeSquare's focus on homeowner. "After a lifetime building and maintaining homes, I've come to realize that there's just a better way to take care of our clients' homes," explained Ruiz. "Traditional home maintenance is inconsistent and wearisome for the homeowner. At HomeSquare, our mission is improving that experience using modern technology and processes."
Jonathan Heuer, co-founder and head of digital product development, adds "One of the things we're most excited about providing for homeowners is digital access to their home records. Drawers of receipts and piles of yellowing binders? Gone. In place of all that our customers have online access their digital home profiles."
About
HomeSquare

HomeSquare is based in Stamford, CT and serves clients throughout Fairfield County. The company was originally founded in 2003 as HomeSource and changed its name earlier this year as part of a broad rebranding effort. The company's services include tailored home maintenance programs as well as a la carte maintenance services, emergency response, and home renovations.