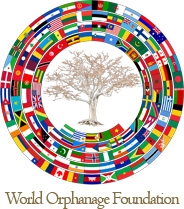 West Hollywood, CA, April 11, 2014 --(
PR.com
)-- LeoBella, Mayfair House, Christopher Guy, The Kohan Group and Wells Fargo Bank presents, World Orphanage Foundation 2014 Gala on 7-10-14.
Featuring live performances and a spectacular fashion show.
World Orphanage Foundation 2nd Annual Gala 2014, on Thursday, July 10th, at the Christopher Guy showroom in West Los Angeles.
The World Orphanage Foundation (WOF) mission is to provide a platform that unifies foundations and resources for orphans suffering child abuse, abduction, homelessness and child molestation, and helps facilitate community outreach programs around the world. Driven by their universal compassion for children, WOF works globally to deliver safe, stable living conditions directly to displaced children. The organization works with UNICEF and currently serves more than half-a-million children worldwide.
This year's event, scheduled for 7-10-14 at 6:30pm to 9 pm . will be at the Christopher Guy showroom located at, 8900 Beverly Blvd., West Hollywood 90048. The event is expected to attract more than 150 elite attendees from all around Southern California, reflecting a diverse array of community youth leaders, public officials, actors, musicians and business owners.
www.worldorphanage.org
info@worldorphanage.org
310-651-7154