Christian Hard Rock Band "20 Shades" Fires Back at Critics, Leading Fight Against Bullying
Christian Hard Rock Band 20 Shades is partnering with Christian groups and schools in the US and abroad to be leaders in the fight against "bullying" - looking to lead and combat what they see to be a growing problem for pre-teens/teens.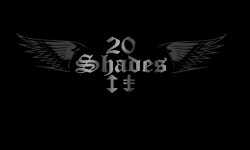 Tampa, FL, April 15, 2014 --(
PR.com
)-- 20 Shades is a Christian hard rock band hailing from Tampa, Florida – and has recently drawn much criticism from the religious sect they so proudly represent. Leader James Pergolatti has been receiving hate mail from fanatics since 2010 and bassist Davey Angelo is constantly under fire from a group in the Northeast as well.
The constant theme in all this, James claims, is the 20 Shades mantra – of taking the 20 Shades brand to as many people as humanly possible. The band plays many secular as well as NON secular shows across the US. This draws the ire of many folks associated with the hardcore Christian music scene – claiming that the band is not truly a Christian rock band, because of their history of providing direct tour support for bands like W.A.S.P, Ratt, LA Guns, and other popular rock acts that seem decidedly very "non–Christian."
Bassist Angelo says, "I have news for these people. Blackie Lawless (W.A.S.P singer and founder) converted to Christianity in 2010 – not long after we provided direct support on some of his Florida dates."
The band certainly doesn't claim any responsibility for Lawless converting. However, if you take a look at the YouTube video of 20 Shades performing their Power Pop ballad "Faith" on the W.A.S.P. tour, it's easy to see that their music crosses over extraordinarily well. The audience in Florida, made up of hardcore W.A.S.P. fans from the 80's, went crazy with screams and applause in the middle of the song Faith – and it's very enlightening to see a Christian rock band reach a very non–secular audience the way that 20 Shades can. If someone like Lawless can convert – then 20 Shades feels that anyone can be enlightened. Angelo goes on to say, "we aren't looking to convert anyone, but simply to bring our faith based, bone crunching, music to people and lead with a positive message. Well heck that can benefit anyone and everyone." Find the Faith video from the W.A.S.P tour here:
https://www.youtube.com/watch?v=A2W5s3TfROA
Leader and founder Pergolatti responds to the critics on almost a daily basis. In a recent interview James states, "I believe music is changing in the church and secular world. For too long people got stuck in the ways of the past that are primarily pampered and driven by greed. 20 Shades isn't about greed, hate or shutting people out. Groups have threatened to take our standing in the Church if we continue to play non secular shows. I say we are bringing the music and enlightening people that normally may not have access to the Word of God."
Leader Pergolatti is also approached by Churches that would like his help. He mentions, "Recently, a Church reached out to me to try to assist them with a very failing attendance. They have over 100 Churches in their organization and many are losing people, losing attendance, and ultimately losing support. We can assist these groups with our 'Bully Free' tour that we are bringing STRICTLY to secular groups."
This "Bully Free Tour" is a 20 Shades response to what they feel is a huge growing problem with teens and adults alike.
Bassist Angelo proclaims, "Teens are constantly bullied as they grow through middle schools and high schools – and most do not have the emotional tools to deal with such problems. They turn to self-hate and even suicide as a solution to these problems. Adults also experience this on a daily basis on vehicles such as Facebook or other Social Media. This problem is growing by leaps and bounds – and we can bring people together in a concert setting, involve the youth groups of organizations, and relate some very real world experiences that we have encountered in our OWN lives – and the steps we have taken to not only combat bullying, but eventually putting a stop to it in specific instances."
In 2014, 20 Shades has already performed for a small handful of Christian groups to test their "Bully Free" tour model. . . and it has been received with great success stories. Not only have they brought their message to their targeted age group – they have also raised money for these Christian organizations and brought people together for a common cause. And as a result, their fan base in the pre-teen and teen range of 12-19 is growing exponentially.
This Summer, 20 Shades is also scheduled to do a short midwest tour, that is non-secular - keeping with their concept of performing and bringing their message to everyone. . . not solely people in faith based groups.
Pergolatti closes with. "I know everyone will be watching. There are lots of people out there that are waiting for us to fail. But the group of supporters we are gathering – the band and our growing Global Street Team - - will be relentless. The music speaks to people regardless of their faith based affiliation and we intend to bring it to everyone and anyone that wants to listen."
For all 20 Shades tour info and booking info, please use the following links for contact info:
https://www.facebook.com/20ShadesRocks
www.20shades.com
daveyangelo@20shades.com
james@20shades.com
Contact
20 Shades
Davey Angelo
610-762-9609
20shades.com

Contact