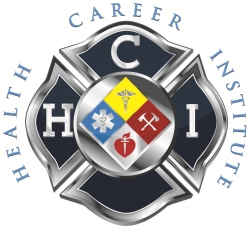 West Palm Beach, FL, May 05, 2014 --(
PR.com
)-- Health Career Institute, announced today Stephen Iacullo, JD, Chief Operating Officer of
HCI
, has assumed the position of President upon the retirement of Tina Palermo. Mr. Iacullo has been running education schools for the last 15 years including Everglades University, Daymar Colleges, and Westwood Colleges. Mr. Iacullo has held many positions in the education industry such as Campus President, Regional Director of Marketing, Regional Director of Enrollment Management, Regional Director of Operations, Vice President of Marketing and Enrollment Management, and Director of Admissions. Mr. Iacullo has earned his law degree from Thomas Jefferson School of Law and his Bachelor's degree from Illinois State University.
"I am a fierce advocate for quality education. We are excited to move Health Career Institute to the next level. HCI has done some great things in the past which have been good building blocks for our long term goals. But now we have larger goals to see HCI as an industry leader. We have a strong team and have the drive, passion, and persistence to deliver high level education to the South Florida area. We will exceed all of our short and long term goals," commented Mr. Iacullo.
HCI also announced that Brent Braunworth has been promoted to Director of EMS and Fire Service. Mr. Braunworth is a retired Battalion Chief of EMS for the West Palm Beach Fire Department; he also has been an instructor of EMS for 15 years and a Fire Instructor for seven; and, he authored two Fire/EMS books.
Larry Brown, CEO of HCI, stated "We are excited about HCI's future and plan to continue our high quality education focused on the pre hospital first responder and Allied Health communities in south-central Florida. Since we acquired HCI in 2014, we have built a team which can make this vision a reality. Our affordable pricing structure and fire fighter schedules provide a perfect path to advanced credentials for the working professional. It also allows for Tina and Marty Palermo to achieve their long-planned retirement. We wish to thank them for their long, dedicated service to the Company and good fortune as they embark on their future endeavors."
Some of the things that Mr. Iacullo has already launched which are moving them into the social media and branding arena are Facebook, internet advertising, new efficient admissions and academic processes and a new face for HCI with its high powered website, logo and Search Engine Optimization.
For more information, please visit
www.hci.edu
, or contact Stephen Iacullo at 561-586-0121.
Health Career Institute LLC (
www.hci.edu
) is a leading provider of degree, diploma and certificate programs to the fire and emergency responder community. It is located in West Palm Beach, Florida at 1764 North Congress Avenue, Suite 203 (561) 586-0121.