JONCKERS Presenting at TAUS Industry Leaders Forum on the Subject of Quality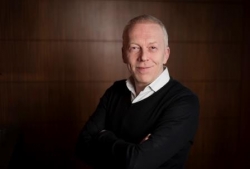 Brussels, Belgium, May 06, 2014 --(
PR.com
)-- JONCKERS has been asked to present at the
TAUS Industry Leaders Forum
on June 2 and 3, 2014 in Dublin, Ireland. Speaking alongside Sharon O'Brien of Dublin University and Francis Tsang of Adobe, JONCKERS, will speak on how
machine translation
and
crowd-based translation
have wide reaching implications to the way we understand translation quality.
"The consumer's experience has always been the final arbiter of quality - new technologies and practices haven't changed this," said Marc Jonckers, founder and Chief Strategy Officer.
Peter Smith, President and Chief Operating Officer of JONCKERS said "We are pleased that TAUS asked us to co-present this forum. JONCKERS has always focused on quality in translation and as a provider of business solutions related to global market preparation it is our job to provide thought leadership to our customers and to the wider industry."
TAUS (Translation Automaton User Society) is a global organization that provides resources for global language and translation companies. The Industry Leaders Forum invites directors of internationalization and globalization from global corporations and successful start-up companies to meet with leading language service and translation providers to address common challenges they face in creating more efficient translation processes.
About Jonckers
JONCKERS
, who is celebrating their 20th birthday in 2014, has been a leader in localization technologies since 1994. By supporting industry brand leaders in releasing their products and services into international markets, JONCKERS provides customized solutions for global adaptation- across linguistic, cultural and technical aspects of global market preparation.
Contact
JONCKERS
Melinda Smart
720-298-3036
www.jonckers.com
Linked In-http://www.linkedin.com/company/jonckers-translation-&-engineering
Facebook-https://www.facebook.com/JonckersTranslationAndEngineering
Twitter-https://twitter.com/TranslatLocaliz

Contact