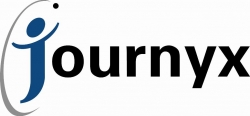 Austin, TX, May 21, 2014 --(
PR.com
)-- Journyx today announces a free webinar for oil and gas professionals that will offer valuable information including how the right time and expense software will help control costs at the source, provide insights on the spot and help you truly understand your project costs. The webinar, hosted by Mike Pearman of Chaparral Energy and sponsored by Journyx, will be on May 28, 2014, at 10am CST.
Individuals who are interested can register here.
In the 45-minute webinar, titled "Labor & Equipment Cost Tracking for Oil & Gas Explained," Pearman will offer groundbreaking ideas on how to get the most accurate data doing the hardest of jobs – capturing time data and project costs at the source. Attendees will glean knowledge from Pearman's industry experience as well as ask questions during the ending Q&A.
A Journyx customer since early 2014, Chaparral Energy is a leading mid-continent oil and gas organization focused primarily in exploration and production operations.
Journyx project, time & expense tracking software gives you the data you need to understand your costs better at the source – on a per-well basis. Learn more about Journyx at journyx.com/oil.
"What Journyx offers is a means of organizing field operations data in a manner that allows us to feed data to other systems," said Mike Pearman, Business Systems Analyst at Chaparral Energy, "Having the information organized in a database makes it much easier to report on usage versus just dollars which is what is usually available out of an accounting system. Better information means better decisions by management on how to best deploy our field assets, resulting in cost savings and a better return on our investments."
The webinar will also review case studies from other Journyx oil and gas customers, providing further insight into how companies can track and control costs with the right solution.
"The Journyx system offers a unique competitive advantage to oil and gas companies, whether upstream or downstream," said Curt Finch, CEO of Journyx. "Anyone who has a need to stop tracking time, expenses and equipment on paper, and seeks a solution that will offer a streamlined way to handle joint interest billing, will benefit from using Journyx. This webinar will provide more detailed information to find out if our solution might help your company."
About Chaparral Energy
Founded in 1988 and headquartered in Oklahoma City, Chaparral is an independent oil and natural gas exploration and production company and one of the largest oil producers in the state of Oklahoma. The company has capitalized on its sustained success in the Mid-Continent area in recent years by expanding its holdings to become a leading player in the liquids-rich northern Oklahoma Mississippian and the oil-rich Panhandle Marmaton plays. Chaparral is also the third-largest CO2 Enhanced Oil Recovery (EOR) producer based on active projects. This position is underscored by its activity in the world-class North Burbank Unit in Osage County, Oklahoma, which is the largest oil recovery unit in the state.
About Journyx
Journyx is not your average software company. We strive to be relentlessly creative and to build tools that help you spend your time on things that matter. After all, time is all we have. Founded in 1996, Journyx offers customers two solutions to reach the highest levels of profitability: Journyx – project, time and expense tracking software – and Journyx PX – resource management software that provides work and financial forecasting for a complete picture of project and budget status, employee time and availability. Journyx has thousands of customers worldwide, including Chaparral Energy, Schlumberger, BP, Crate&Barrel, Big Brothers Big Sisters, Callaway Golf, Honeywell and many others. For more information, visit www.journyx.com/oil.