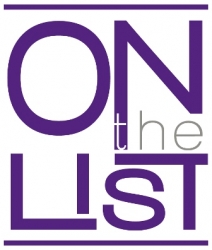 Chesapeake, VA, May 23, 2014 --(
PR.com
)-- On June 8, 2014, select Fillaseat locations independently owned & operated will re-open under a new name & with an interesting twist. Lu Ann Wall, Managing Director of Worldwide Seats LLC & Julie Ulrich, Managing Director of Audience Resources LLC, made the decision to change their licensed brand in order to benefit both members & venue partners alike. "On the List" will boast a new upscale look, while offering a limited amount of private memberships for complimentary events & entertainment.
Membership is limited & by invitation only. Once a member has made their way onto the coveted "list," they pay one low annual fee for the opportunity to attend a year's worth of a wide variety of events & entertainment with no per ticket cost. On the List offers two membership types: Premiere Membership (2 tickets per available event) and Grand Membership (4 tickets per available event).
One might ask how On the List provides this complimentary entertainment. The company renders themselves the "Comp Ticket Underground," as they partner with venues who find themselves with unsold seats, or with a need to increase event traffic. The service is complimentary to venues, and is an effective, upscale way for them to "paper the house." Venues may choose to use the service when they have lower than expected ticket sales; are launching a new show; could use additional revenue generated by food, drink & merchandise sales; or are looking to introduce new patrons to their venue.
For membership information visit:
www.onthelistinvite.com
For venue partner information, visit:
www.onthelistpartner.com
About Audience Resources
Audience Resources LLC is based in Chesapeake, Virginia. The company will launch On the List June 8th in Charlotte, NC; Connecticut; Louisville, KY; Virginia Beach-Norfolk, VA; and Richmond, VA, with five more markets planned for late summer.
About Worldwide Seats
Worldwide Seats LLC, is based in Las Vegas, Nevada. The company will launch On the List June 8th in Atlanta, GA; Austin, TX; Boston, MA; Chicago, IL; Denver, CO; Nashville, TN; Portland, OR; San Francisco, CA; Seattle, WA; Tampa Bay, and South Florida. Their first U.K. location will open in London on May 27, 2014.