NorthernAxcess Revolutionizes Satellite Communication Into a New Era Through Eye Catching Designs, Easy Navigation, and Personalized Support for Satphones, and BGAN'S
NorthernAxcess Satellite Communications has gone outside the the box of typical satellite phone voice, and data websites to take the time to give their customers an experience that is sure to please. The originality towards the industry is refreshing and, just in time for the release of the iridium GO!, and the Inmarsat IsatHub.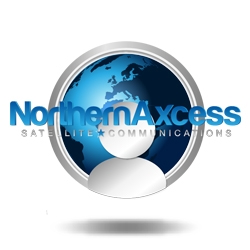 Chula Vista, CA, May 28, 2014 --(
PR.com
)-- Satellite Phones and BGAN data terminals has been something used by either military, outdoor adventurists, fisherman, corporate, business, or elite travelers. For those in need of such remote communication, finding the right company to help understand such technology was hard enough, and even harder to get a live person on the phone that sounded caring, and knowledgable enough to explain the differences, and give recommendations.
Now that satellite phones, and BGAN Internet modems are entering into a whole new era of smaller, and better devices, such as the Iridium Go!, and the Inmarsat IsatHub, having the right guide, and support is extremely important, and NorthernAxcess has come along to change things up through the use of an improved style that provides the transparency, education, and personalized individual time to help understand what satellite phones, BGAN's and FleetBroadBand devices do, and make it fun along the way, through the use of a new industry style of graphic design, and marketing.
NorthernAxcess was formed by experienced satellite communication technicians wanting to make a difference, and now have been making a huge impact in the satellite communication industry through their originality that many other companies in this industry are already copying.
The navigational simplicity, appealing graphic design, combined with friendly, and supportive technicians have attracted clients of all sectors to the newly born NorthernAxcess, such as military, film actors, and directors, large corporate, and private entities, along with some of the worlds most top ten billionaires.
The differences at
NorthernAxcess.com
can easily be seen in comparing a few other satellite communication companies. Automatically apparent, is the attention to detail, with eye catching graphics, which make it even easier to find such needed things like, Iridium, or Inmarsat satellite phones, BGAN, and FleetBroadBand satellite internet terminals, satellite smartphone wifi hotspots, satellite airtime services, and a range of other products, and specialized services. Such services, and features include an onsite satellite phone, and BGAN repair centre, of which the reliability of is already known as one of the best in the business. The senior technician, and consultant is responsible for providing a beginning of these exact services to many other companies providing the same things for many years.
NorthernAxcess is an all in one package that will definitely be making waives, and revolutionizing the satellite industry as it continues to move forward.
Contact
NorthernAxcess Satellite Communications
Remy Paul
877-299-9931
www.northernaxcess.com
https://www.facebook.com/pages/Northernaxcess-Satellite-Communications/145287465630013

Contact