Storage Made Easy Brings Private Enterprise File Share and Sync for Amazon S3 to AWS GovCloud
With the Storage Made Easy EFSS Cloud control platform now available for AWS GovCloud (US) Simple Storage users SME facilitates a full enterprise file share and sync type service with Amazon S3 Storage.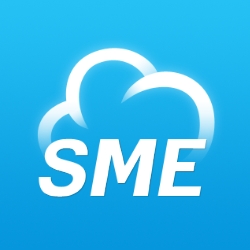 London, United Kingdom, June 07, 2014 --(
PR.com
)-- Storage Made Easy, a leading provider of private clouds solutions, today announced that their private Enterprise File Share and Sync Cloud Control solution is now available for Amazon Simple Storage Service (Amazon S3) customers within the AWS GovCloud (US) region of Amazon Web Services (AWS). AWS GovCloud (US) enables U.S. government agencies and customers to move sensitive workloads into the cloud by addressing their specific regulatory and compliance requirements.
The Storage Made Easy Enterprise solution can be deployed either directly in a private data centre to work with Amazon S3 data, or it can be deployed as an Amazon Machine Image on Amazon's Elastic Compute Cloud (Amazon EC2).
Storage Made Easy
enhances the Amazon S3 user experience
with native cloud drives, sync-to-desktop Apps for Mac, Windows and Linux operating systems. The two Apps offer different user experiences, with the Cloud drive providing a remote view on data that is stored on the Amazon Cloud. This can be useful when users are familiar working with a mapped internal network drive which offers infrequent access to large amounts of stored data that may ultimately be transitioned to Amazon S3. The drives help ensure a consistent user experience.
The desktop sync app simply enables users to sync desktop files to Amazon S3 easily and efficiently, and is ideal for offline use of files.
The SME software solution also adds a unique visual permissioning console to enable administrators set permissions on folders, or alternatively, Active Directory or LDAP integration is provided and can be used as part of a single-sign-on strategy.
All mobile devices are supported including Android, iOS, Windows phone and BlackBerry. The SME solution also has built in Bring Your Own Device controls to restrict usage of devices. These controls can also be used to set IP or GEO accessibility restrictions.
The SME solution platform also provides a protocol gateway which gives access to Amazon S3 data over standard protocols such as WebDav, FTP, and SFTP enabling complete flexibility of access.
Jim Liddle, Storage Made easy CEO said, "We have been running various trials with Government departments in the a United States and we are pleased that with the results and that we have now rolled support for GovCloud into our solution."
About Storage Made Easy:
The Storage Made Easy Enterprise File Sharing and Cloud Control solution allows IT to regain control of "cloud data sprawl" by unifying private / public company data and privately used employee cloud data solutions into a single converged infrastructure. This can easily be managed and be used to set and enforce governance and audit controls for file access and sharing in addition to providing deep content search of indexed data.
This approach provided a solution to the "shadow IT" conundrum and makes it possible for companies to find a balance between the protection of corporate data and employee data by allowing businesses to monitor, secure and audit all data silos, be they private or cloud or company or employee, from a single access point.
More information can be found at
www.StorageMadeEasy.com
.
Contact
Storage Made Easy
Ana De Jorge
07092207207
http://StorageMadeEasy.com

Contact