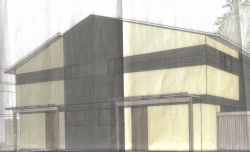 Redding, CA, October 17, 2007 --(
PR.com
)-- Monaco Condominiums, Redding's first condo conversion project will open its models Saturday, October 20, 2007 at 9:00 AM with purchase incentives as unique as the project itself. Affordable Housing Investments, LLC (AHI), the project's developer is offering the first three purchasers a new 2008 Toyota Corolla. The following three purchasers will receive 6 months of mortgage payments paid. The following three will receive a 42 inch flat screen TV. These incentives are only available the day of the grand opening event. Managing Member, Monica Villasenor, states she wanted to afford people the opportunity to purchase a home and new car all for under $190,000. "This kind of opportunity will not come around again. People really need to take advantage of these promotions and show up early." The day of the event there will also be two live radio broadcasts, cake, beverages, and other give aways.
Despite the softening real estate market, AHI is confident Monaco condominiums will sell quickly. "With our price point and our incentives there's no other development that can compare. This is the best value in the City of Redding for a first time home buyer hands down."
Home ownership is the undisputed first step to wealth and it's critical to everyone's financial future to make that first step. There are many programs available to offer buyers a home ownership opportunity in a price range that will allow them monthly mortgage payments for close to the same amount they are paying in rent for an apartment. Lenders will be onsite on Saturday to answer questions and preapprove applicants on the spot. There will also be applications available for the City of Redding's Down Payment Assistance Program. "If someone really wants to own a home, I'll jump through hoops to try to make it work," Monica emphasized. For more information visit Monaco Condominiums website www.aboutmonacocondos.com or call Monica Villasenor at 702-339-5799.
###