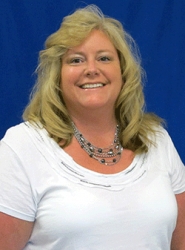 Waukesha, WI, June 12, 2014 --(
PR.com
)-- DUECO, Inc., the largest privately owned provider of Terex Utilities and Terex® Hi-Ranger bucket trucks, digger derricks, cranes, stringing and tension equipment, and utility trailers in the country, has announced the hiring of Tracey Fischer in a new role as Aftermarket Services Coordinator. Tracey will assist in driving growth in the aftermarket parts, tools and accessories arena.
Tracey most recently was a rental assistant for Nesco, LLC in Waukesha. Previously she served as Administrative Supervisor at Utility Equipment Leasing Corporation, a former sister company to DUECO from 1996 - 2012. Tracey has significant experience supporting utility equipment and related industry customers and looks forward to re-engaging with DUECO customers to bring them an expanding aftermarket offering. Tracey will work closely with Greg Adler, who was appointed Aftermarket Sales Specialist in late 2013.
DUECO, Inc. is a women-owned business and the largest independent provider of Terex bucket trucks, digger derricks, and cranes for the utility market in the nation. Additionally, DUECO manufactures custom utility truck bodies; distributes mini derricks/aerial lifts, stringing equipment and trailers; and supplies tools and accessories for all truck brands. Family owned and operated since 1955, DUECO's philosophy of teamwork, integrity, and open communication with customers and employees ensures high quality equipment at the best value. With headquarters in the Metro Milwaukee area, DUECO services customers 24/7 in 17 states. To learn more, visit dueco.com or call 800-558-4004.