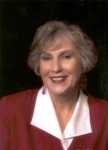 Fort Collins, CO, June 24, 2014 --(
PR.com
)-- People from all walks of life struggle with fear of flying (technically known as aviophobia), including many well known celebrities. Even frequent flyers commonly experience increased heart rate, nausea, heavy sweating, shortness of breath and panicky or uncontrolled thoughts. Yet according to Judith, regardless of how long someone has had this fear, it can easily be eliminated in a short period of time, usually three hours or less.
No one was born with this fear. Fear of flying is a learned response that can be triggered by a personal experience, observation of other people's experiences, or even by watching reports of air disasters on television. Negative associations formed around frightening events often result in emotional "short circuits" that become stored in the subconscious mind and can influence behavior for years or even a lifetime.
Fear of flying is a complex fear that can be triggered by nearly anything such as the smell of the plane, flight delays, overcrowded planes, screaming children, turbulence and various other factors. To eliminate the fear it is of the utmost importance to identify everything that triggers it. However simply acknowledging these in the conscious mind and talking about them is not enough. Where real change has to take place is in the internal programming that resides in the subconscious mind. Judith's specific protocol, which works at the subconscious level, has a high success rate for collapsing the fear and eliminating it.
Judith, is an advanced practitioner of EFT (Emotional Freedom Technique), PSYCH-K®, and The Emotion Code. She has had a private practice in Fort Collins, CO for more than nine years and has helped countless people overcome all types of fears and other emotionally damaging situations. She is also an experienced world traveler, thus one of her specialties is fear of flying. For more information visit www.stressfreewitheft.com or call 970 218-8643970 218-8643.