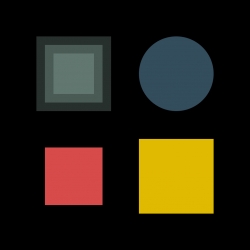 Hagerstown, MD, July 10, 2014 --(
PR.com
)-- Jeans Applications are excited to announce the release of Tap In Time for iPhone and iPad.
Tap In Time is a beautiful, original, and addictive new game. Climb the on-line leaderboards by tapping colorful shapes before they fade away. Squares are good. Circles are bad. Earn the most points by tapping at the last possible moment – just don't wait too long.
Tap In Time's minimalist style, accessible but challenging gameplay, and quirky charm will keep players all over the world coming back for more.
Tap In Time (Full Version - $0.99) and Tap In Time Free (Free with Ads) are available as of today on the Apple App Store.
About Tap In Time
Jeans Applications is an independent (indie) mobile game development studio located in Hagerstown, Maryland. Tap In Time is the fifth and newest game from the Jeans Applications team available on the Apple App Store. You can learn more about Tap In Time by following @TapInTime on Twitter, liking http://facebook.com/JeansApps on Facebook, and visiting the Jeans Applications website: http://jeansapplications.com.
Media Contact
For additional information or image assets please visit our press page at http://jeansapplications.com/press or contact Thomas Jeans at thomasjeans@outlook.com or (301)524-5936.