Case Study: Stem Cells vs Coronary Artery Bypass Surgery in a Patient with Multi-Vessel Disease 6 Year Follow Up
Stem cells outperform heart bypass surgery. A heart patient treated with his own stem cells instead of undergoing coronary bypass surgery is exceeding all expectations 6 years after his adult stem cell treatment.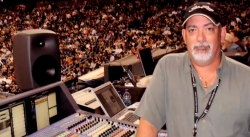 Bonita Springs, FL, July 17, 2014 --(
PR.com
)-- Doctors at Regenocyte report on a patient with sustained benefit 6 years after stem cell treatment for severe coronary artery disease in lieu of coronary bypass surgery.
In 2008, Howie Lindeman, then 58 years old, was facing open heart bypass surgery for three blocked coronary arteries. Lindeman, now 64, had his first heart attack at age 39 that severely damaged his heart. He went through multiple procedures over the last several years including having several stents placed in his blocked arteries. When he developed almost constant chest pain and struggled to walk just 25 feet his doctors decided to perform another heart catheterization. They found severe disease; two arteries were 100% blocked and the remaining one was at 80%. Cardiac bypass surgery was immediately recommended.
Lindeman was not quite ready to have his chest cracked open, so he sought alternative options. He was aware of successful treatments for single blocked arteries with stem cells. Determined to avoid surgery he inquired as to the possibility of stem cell treatment for his condition. Dr. Zannos Grekos, a cardiologist with Regenocyte, agreed to treat him as a case study with the understanding that if the treatment was not successful bypass surgery was his only option. Lindeman was treated with his own stem cells in March of 2008. Within one week of the stem cell procedure Lindeman was feeling much better and returned to fulltime work. His subsequent cardiac testing showed continued improvement up to one year later and now 6 years after his procedure he has had no further cardiac events, his heart tests have remained stable and he continues to work fulltime as a sound engineer touring the world.
"I have a high stress, high energy job that I absolutely love," says Lindeman. "The treatment has allowed me to continue my career and enjoy the active lifestyle I thought I had lost for good. I'm a new person and I continue to feel better every day."
Click here to see a video of Howie Lindeman.
The Regenocyte treatment is an outpatient procedure and after a period of observation, the patients then are typically discharged from the hospital. The patient is followed up regularly with testing to monitor their progress and measure their results. Lindeman's follow up nuclear cardiac stress testing show a greater than 100% improvement in exercise capacity and improved myocardial perfusion. A heart catheterization performed a year after treatment showed a significant increase in heart function and new blood vessels. Lindeman's progress was last reported in December 2011.
Dr. Grekos describes how stem cells are extracted from the patient and then processed in a laboratory. The stem cells are then activated and educated to heal the damaged heart. "The lab process provides a key step in Regenocyte's treatment success," Dr. Grekos explained. "The lab extracts the stem cells from the sample and activates them into over a billion cells while 'educating' them to assist the area of the body that needs treatment. These activated stem cells are known as Regenocytes (regenerative cells). The whole process takes about 3 days."
In this ground-breaking treatment, Dr. Zannos Grekos, an interventional cardiologist, inserted a catheter into Lindeman's heart. Over the next 20 minutes, adult stem cells were introduced into the damaged part of his heart. The process of tissue repair begins almost immediately.
"We continue to see remarkable results from adult stem cell treatment," said Grekos. "Successes like those we've seen with Howie are common and show significant promise for diseases in other organs."
Dr. Grekos and the Regenocyte medical team continue to research the impact of adult stem cell therapy on heart disease. For more information on Regenocyte Adult Stem Cell procedures, upcoming seminars, and to see videos featuring Lindeman, visit
http://www.regenocyte.com
.
About Regenocyte
Regenocyte is an international company that focuses on treatments utilizing the patient's own adult stem cells. Regenocyte is proud to have successfully treated many patients diagnosed with what was believed to be untreatable conditions.
Zannos G. Grekos, M.D
. is Chief Science officer for Regenocyte. Dr. Grekos is a Cardiologist with extensive experience in the field of stem cell therapy. In collaboration with major international treatment and research centers, he has developed many of the protocols used for adult stem cell therapy throughout the world. Dr. Grekos also trains physicians in the evaluation and treatment of patients receiving stem cell therapy. He was appointed to the Science Advisory Board of the United States' Repair Stem Cell Institute. Regenocyte Therapeutic treats heart disease, lung diseases and neurologic disease.
Contact
Regenocyte Worldwide
Kelly Drouin
239-498-9114
regenocyte.com

Contact